Latin America is stepping up its Healthtech game, and the results are already showing. The sector had a strong 2021, with some 44% of Healthtech startups experiencing a positive impact on their business due to the pandemic. Not to mention, VCs were particularly bullish in the region.
New innovations are already transforming the lives of populations that have traditionally faced challenges in the lack of access to healthcare services, inequalities, and inefficient distribution of both human and technological resources. AI-powered drug development, data-driven diagnosis and prevention, and advanced telehealth platforms represent only a fragment of the smart solutions built to rethink healthcare in the entire LATAM region.
From Mexico all the way to Chile, let's take a look at some of the brilliant minds working behind Latin America's Healthtech.
---
Luis Santiago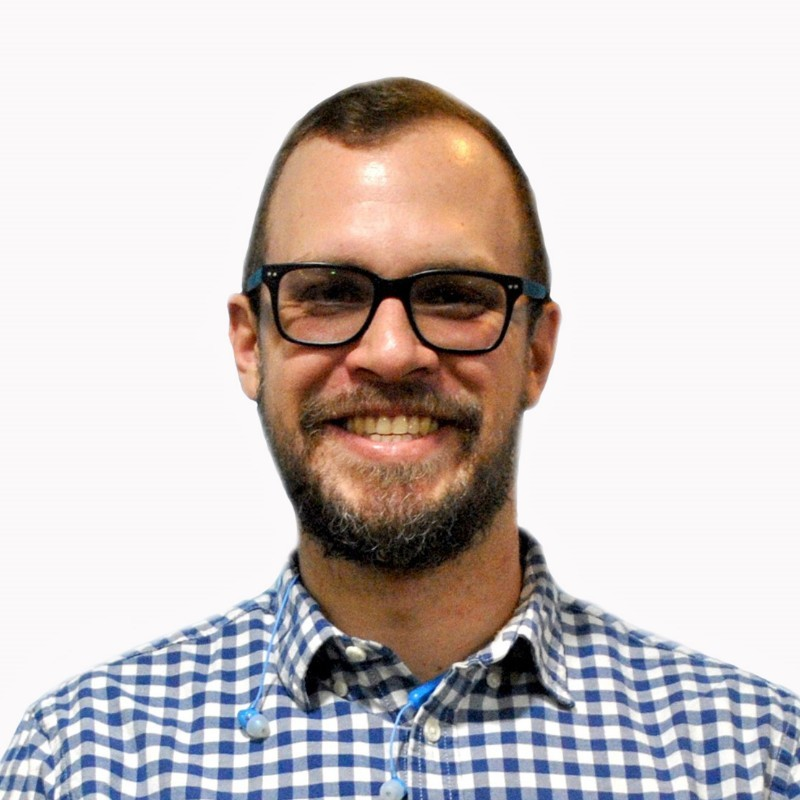 Luis Santiago is the CEO and Director of PEGASI, a Venezuelan startup that is looking to digitize medical data in Latin America—an ambitious task considering that 70% of the region's medical information continues to be on paper.
Santiago is on a mission to assist patients, physicians, and service providers in managing their information in a better way, prioritizing accessibility and security. Through big data setups, the data is aggregated and anonymized to serve real-time population health monitoring, which is particularly relevant for endemic and epidemic disease tracking.
In his work, Santiago emphasizes human interactions and relationships. "Leading a startup is based on technical knowledge, sure," he said in an interview with BizLatinHub. "But it's more about interpersonal abilities, leadership, and clear communications to assure synergy between founders, employees, clients, and investors".
---
Mike Hoey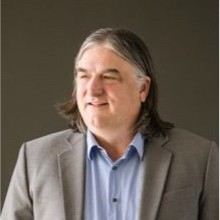 Mike Hoey is an executive, mentor, and the founder of Source Meridian and IPSUM Clinical, among other companies. He focuses on marrying startup and enterprise growth with innovative pharmaceutical and healthcare solutions.
Starting his career working for Accenture in their pharmaceutical practice in the 90s', Hoey then went on to become a CTO for a submission publishing startup ESPS, helping the company achieve a dominant market share in pharmaceutical publishing and exited with a successful IPO. He played a key role in advising diverse startups over the years, both in the software and pharmaceutical regulatory spaces.
Within IPSUM Clinical, a site management organization operating in Colombia, Hoey oversees the creation of a network of INVIMA approved sites for conducting clinical trials in tropical medicine, metabolic disorders, Alzheimer's research, and more. Apart from that, his company Source Meridian also supports the development of software platforms for medical devices, connected health technologies, and large data analytics capabilities.
---
Ramsés De La Rosa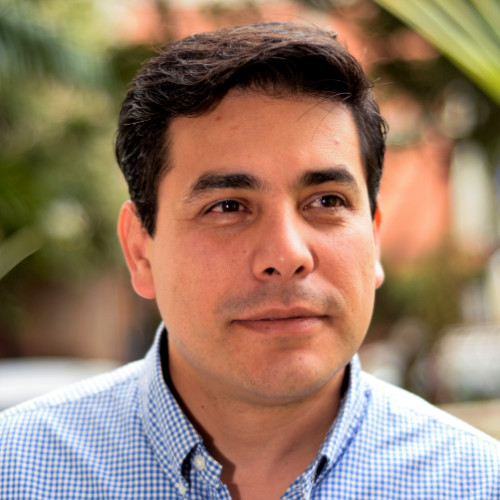 Ramsés De La Rosa, a principal at ZS, leads the management consultancy's nearshore operations in Argentina. He helps organizations across the board implement long-lasting tech-enabled solutions and has worked with some of the largest drugmakers and medical device producers in the region.
Before joining ZS, De La Rosa worked with P&G as a process and operations engineer. Before relocating to South America, he was managing ZS's Toronto and Evanston offices. After that, he was responsible for developing ZS's business in Brazil and co-led the launch of the office in São Paulo.
---
Christina Coughlin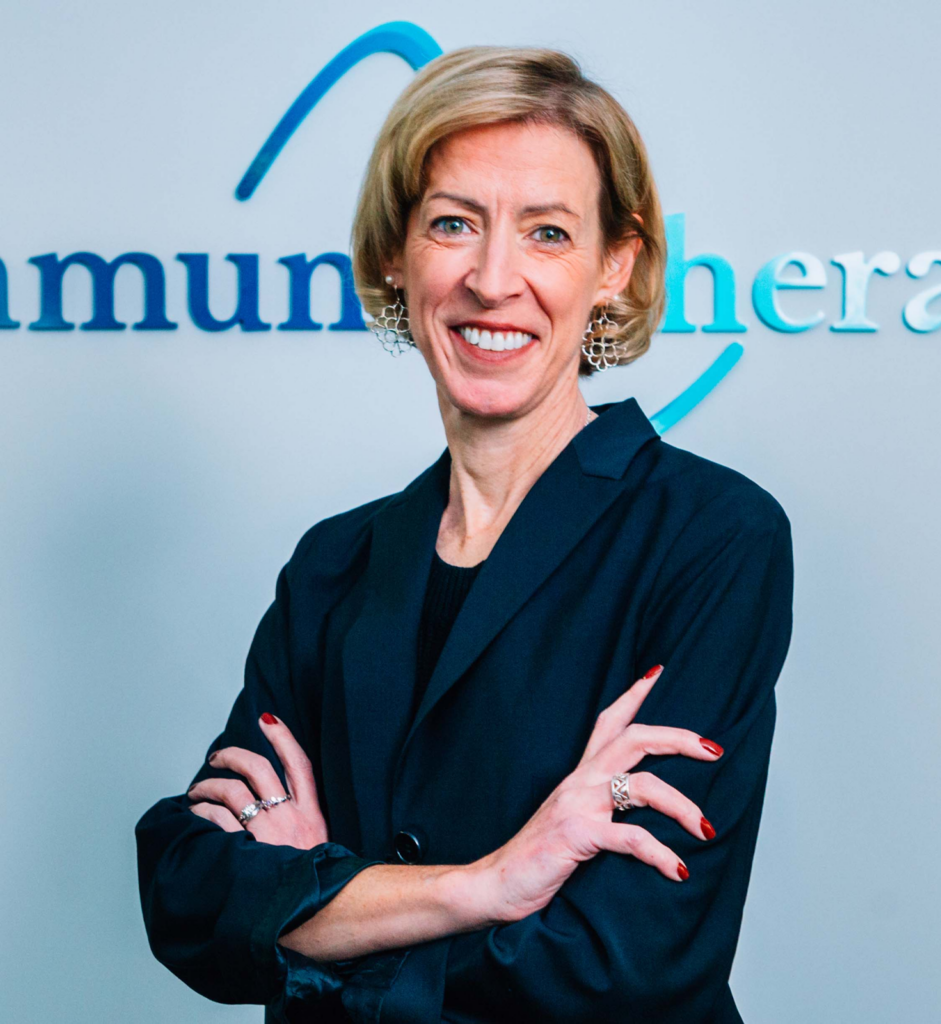 Christina Coughlin MD, Ph.D. is an immunologist and oncologist in the pharmaceutical industry, passionate about the cure that lies within our immune system.
After finishing her double bachelor's degree at Temple University in mathematics and biology, she set off to study at the University of Pennsylvania's med school, getting a postdoc degree and MD. That's where her love for cell therapy developed, defining her career to this day. Her working experience is marked by notable biopharmas, including Pfizer and Novartis, as well as other biotechs such as Immunocore and Tmunity.
Coughlin works as the CEO of CytoImmune Therapeutics, a Puerto Rico-based cell therapy company that focuses on developing natural killer (NK) immunotherapies designed to utilize the power of a patient's own immune system to destroy cancer cells. Her leadership will contribute to CytoImmune moving towards filing the Investigational New Drug (IND) applications for novel immunotherapy programs in hematological and solid malignancies.
---
Andrés Lawson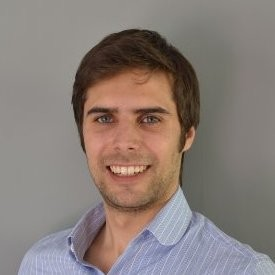 Andrés Lawson is the founder and CEO of Osana Salud, a fully remote company founded in Buenos Aires just a few months before the pandemic started. He is on a mission to create a whole new experience for healthcare delivery in Latin America.
His efforts to change the fact that some 50% of Latin America doesn't have access to quality healthcare are paying off. In August 2021, Osana Salud earned the spotlight after raising $20 million to build API-connected infrastructure for Latin America's healthcare industry. "Our vision is to enable affordable and accessible healthcare for every person in Latin America by leveraging technology," Lawson told TechCrunch. His company is now hiring some 200 remote employees to achieve that.
---
Sergio Marín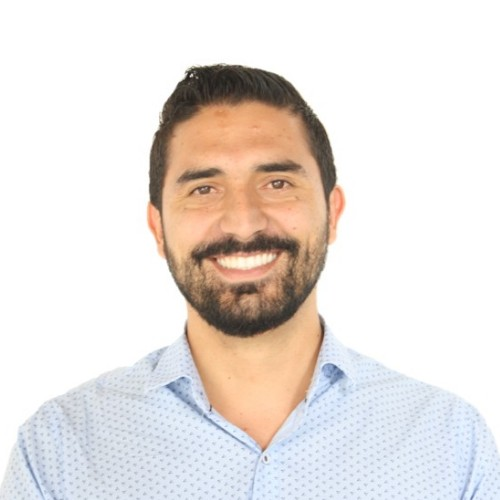 Sergio Marín is a Colombia-based tech engineer, researcher, and entrepreneur who has launched three technology-based companies centered around the Internet of Things (IoT). He was recognized as one of the top innovators in Latin America under the age of 35.
While working as a university professor and researcher, Marín developed Wireless Heart Arrhythmia Monitoring (WHAM), a patented electronic system for monitoring biomedical signals and detecting cardiac arrhythmias in real-time.
As the CEO of Netux, one of his companies, he is focused on revolutionizing the Internet of Medical Things (IoMT) in Colombia and Latin America to provide on-time diagnosis and make healthcare processes more efficient, economical, and secure. By visualizing the patient care process information and allowing for interoperability and integration of diverse systems—Netux enables the monitoring of vital signs (even remotely), calling systems for nursing, bed availability, cold chain for medicine, and more.
---
Juan Pablo Montoya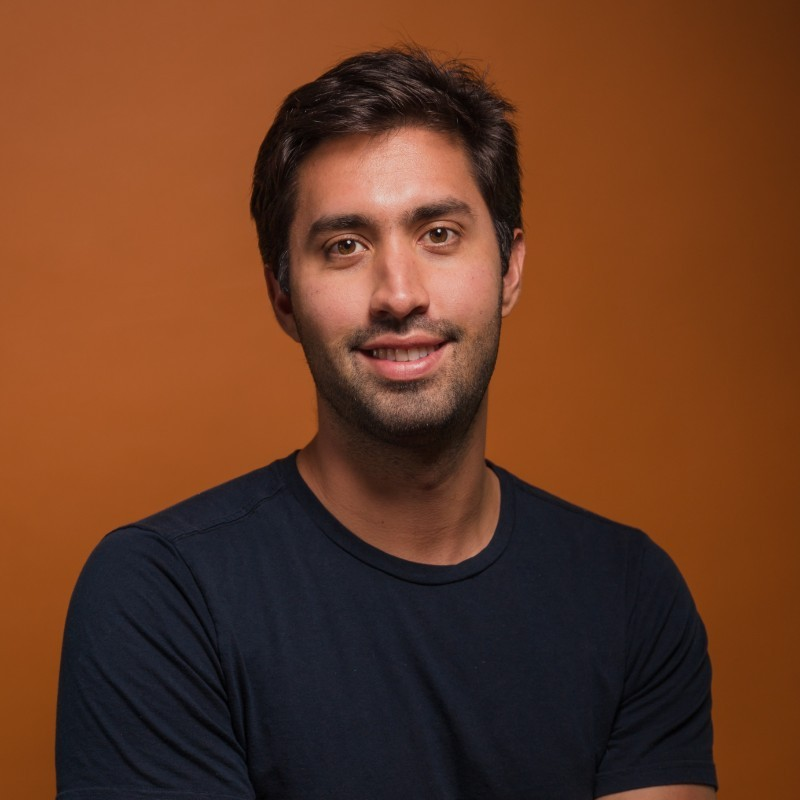 "For every dollar invested in mental and emotional health, there's a four-dollar return." This is the important message of Juan Pablo Montoya, the co-founder, and CEO of Momentu, a corporate mental health platform for Latin America.
Being a former associate consultant at MasterCard, Montoya says that his growth path has taken him "from studying at UC Berkeley to a retreat in the Himalayas." Since launching Momentu in 2021, he has been busy helping the company raise $400 thousand that will be used to fight the mental health epidemic brought by Covid-19 and sorely felt by those working from home.
While Momentu's team is mostly based in Colombia, the company is soon launching its operations in Mexico. There, it plans to provide businesses with the resources to meet the Mexican regulation NOM-035, which requires companies to provide emotional support to their employees.
---
Adrien Châtillon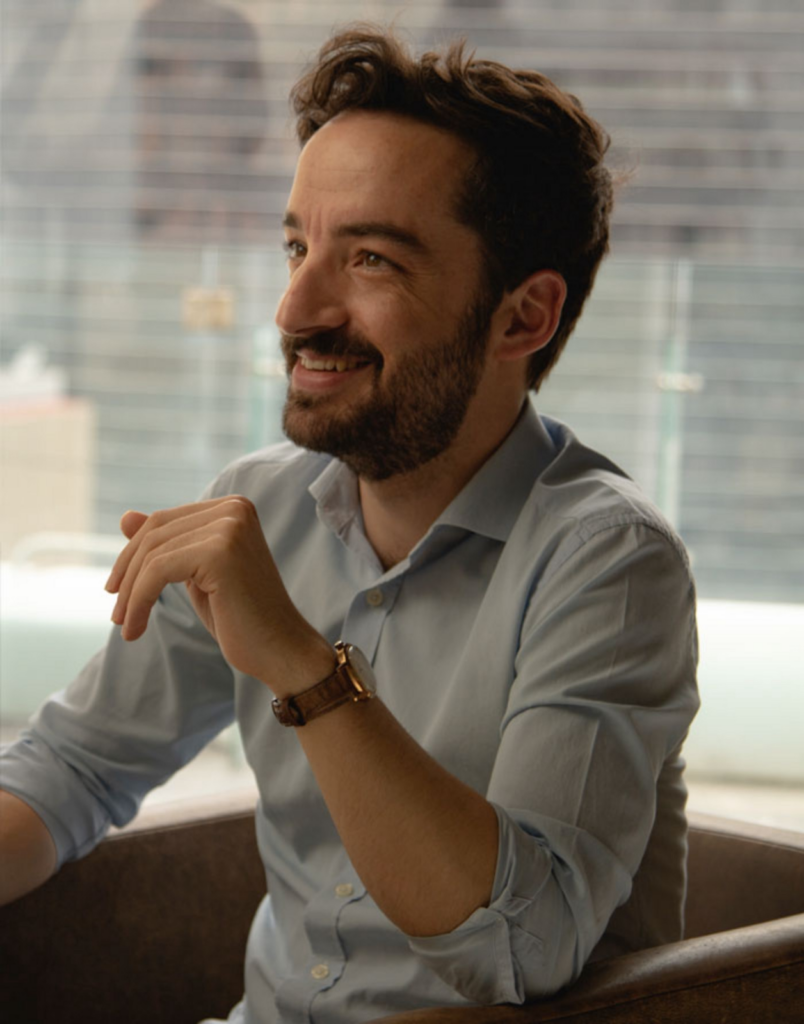 Adrien Châtillon is a "neuroscience entrepreneur" and the co-founder and CEO of Actipulse Neuroscience, a pioneer medical technology company focused on brain health, with offices in Mexico City, Boston, and Santiago de Chile.
In addition to living and working in more than eight countries, Châtillon co-founded two startups in his native France before founding Actipulse, specializing in non-invasive brain stimulation therapeutics to treat neurological and psychiatric disorders, including Alzheimer's disease and post-stroke conditions.
As the company's CEO, Châtillon also champions the battle against Major Depressive Disorder, helping bring hospital-setting treatments to mental health patients' homes to counter the current mental health crisis. Up to now, over 10,000 patients have used Actipulse's proprietary neuromodulation technology.
---
Guillermo Pepe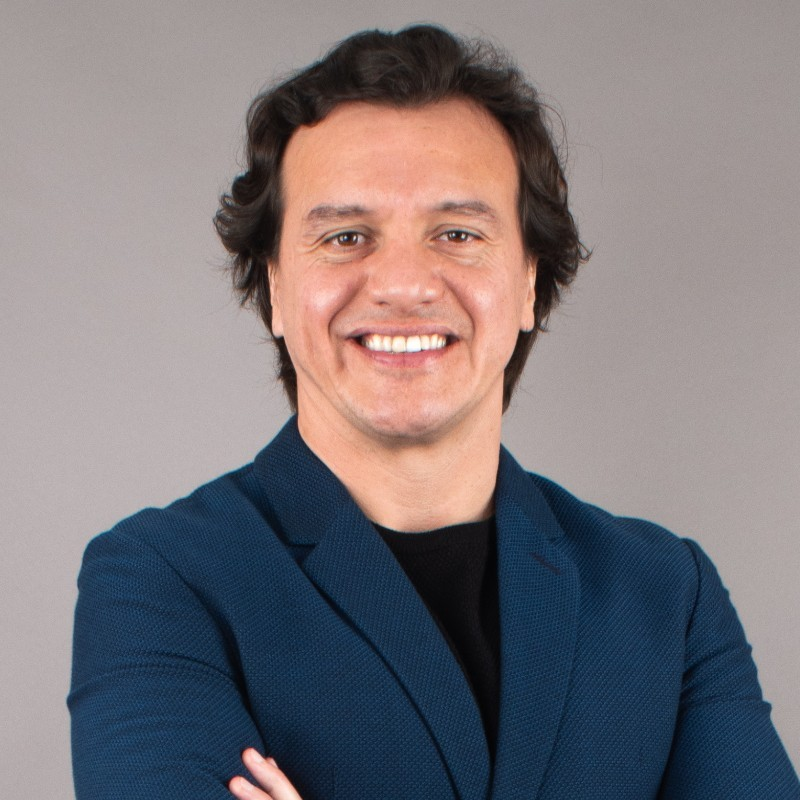 Guillermo Pepe is a Buenos Aires-based entrepreneur and CEO trying to tackle the reality that some 70% of all cancer deaths happen in low and middle-income countries mainly due to a failure of timely diagnosis due to a lack of structure, awareness, and specialists.
Graduated from University Torcuato di Tella in Argentina and Luigi Bocconi in Italy, Pepe took the FutureMed course at NASA's Singularity University. After leading multiple ventures in different countries and across industries, he came back to Argentina to work with his father, a radiologist specializing in breast cancer diagnoses, on a project called Mamotest.
Mamotest is the first telemammography network in Latin America, aiming to significantly reduce deaths by breast cancer by democratizing access to early diagnosis. It leverages satellite centers located in limited access areas. Each of these has digital mammography devices and radiology technicians to carry out mammograms on-site, with the ability to return diagnosis to their point of origin within 24 hours.
---
Javier Andrés Cardona Mora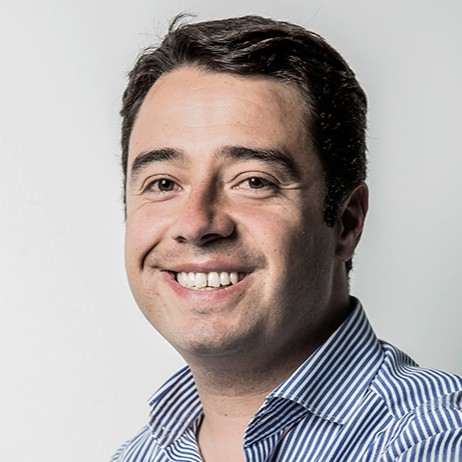 Javier Andres Cardona Mora is the co-founder and CEO of Bogotá-based 1DOC3, an AI-assisted telemedicine platform that provides affordable access to doctors in seconds without the need for an appointment.
While video visits may be common in the US, Cardona and his team were aware that the key to unlocking Latin America's market lied in dominated apps like WhatsApp—to truly provide access to care through text and chat. "In 97% of our consultations, you're connected to a doctor in a matter of minutes," Cardona said for TechCrunch. This unprecedented efficiency and convenience are why his company raised $3 million in funding pre-series A in April 2021.
Apart from reaching customers directly, 1DOC3 is looking to establish corporate partnerships where the companies pay for their employees' medical care through the startup. Apart from Colombia, the company is said to already operate in Mexico, Peru, and Ecuador.
---
Laura Mendoza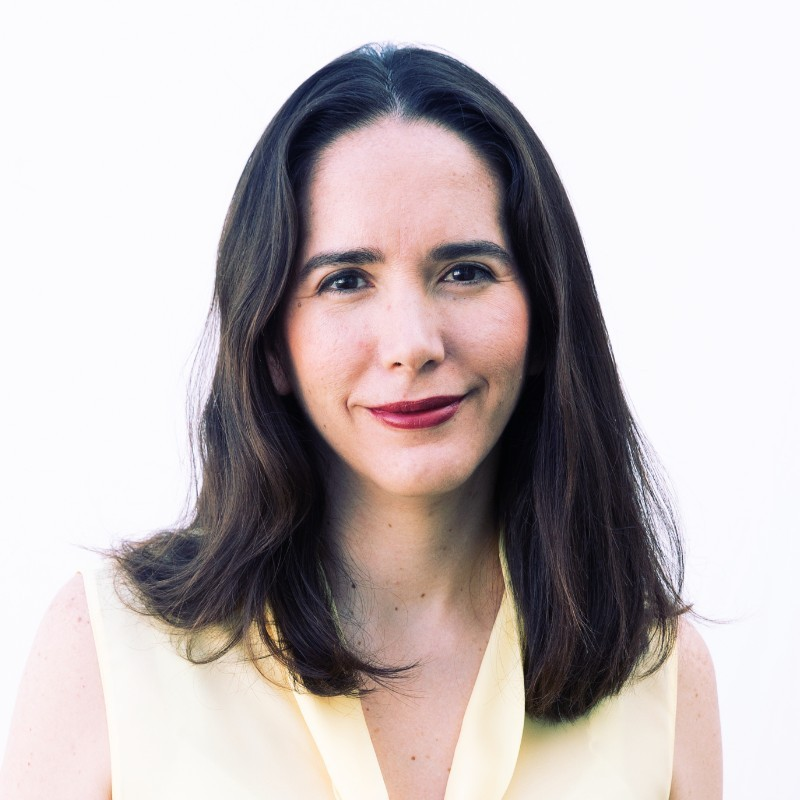 Laura Mendoza is the founder and COO of Unima, a Mexican-based biotech company focused on the development of fast and low-cost diagnostic devices to control diseases that control the lives of billions around the globe.
Mendoza studied chemical engineering and has three master's degrees: in bioprocesses, plant genetics, and marketing. "My personal mission is that throughout our lives, we will all enjoy a healthy life, free of preventable, curable diseases, regardless of our ability to pay," she says. Her company has raised $2.6 million to meet that goal.
While today's diagnostic technologies are extremely effective and accurate, they often require specialized labs and equipment scarce in emerging and developing economies. Unima is making sure that even those with little technical training can diagnose a disease directly at the point of care, fast, and at a fraction of the traditional costs.
---
Guilherme Ambar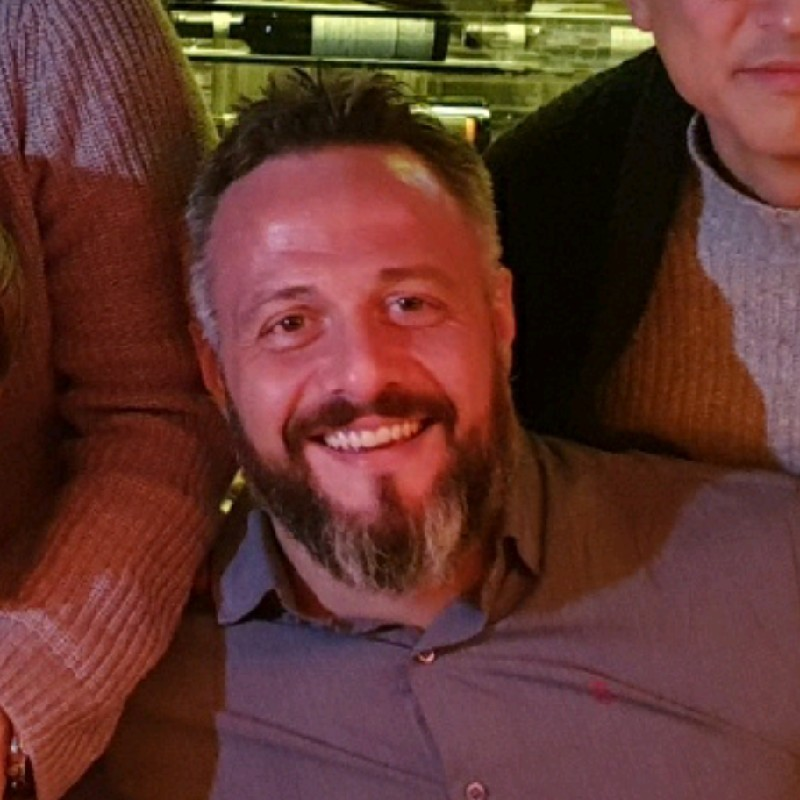 Guilherme Ambar, a biologist, scientist, and doctor of zoology, is the current CEO of Seegene Brazil, the Brazilian subsidiary of the Korean-based in-vitro diagnostics (IVD) giant that holds over 160 patents.
With a focus on molecular biology and physiology, Ambar worked for many years for Molecular Brasil, working his way from being a scientific advisor and commercial coordinator all the way to being the scientific director. In 2018, he joined Innovare Diagnósticos but left in 2019 to lead the opening of the Brazilian branch of Seegene and continues to be in charge to this day.
Ambar is a major promoter of molecular diagnostics. He believes that in the post-pandemic period, this sector will become increasingly important as more Brazilian laboratories will have the resources and know-how to get involved. With Covid-19 shining light on the molecular level of diagnosis with RT-PCR tests and more, he believes the market outlooks are more positive than ever before.
---
Gerardo Herrero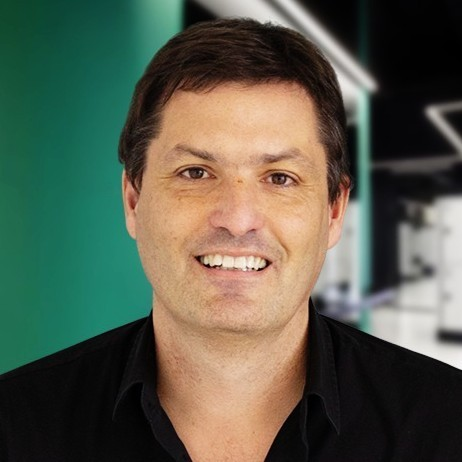 For the last eight years, Gerardo Herrero has been the CEO of the Buenos Aires-based startup Alephoo that he founded to make healthcare more efficient and provide a superior experience to patients in Latin America.
Herrero and his company bet on cloud-based hospital information management solutions, as seen through their Hospital Digital Ecosystem (HDE), which allows administrators to optimize productivity while building a stronger bond with the patient. One of the technologies they use for that purpose is EHR blockchain. Currently, Alephoo has established its operations in six LATAM countries, with Panama being the latest addition to the list. Its network of 250 health centers across the region has helped them affect more than 5.2 million patients.
---
Robert Salcedo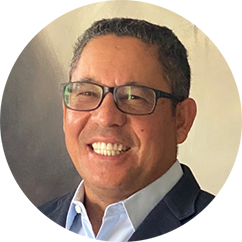 Robert Salcedo is the co-founder and CEO of Ocyonbio, a Puerto Rico-based company that aims to become a Current Good Manufacturing Practice (CGMP) incubator space for actors in healthcare, Healthtech, the pharmaceutical space, among others.
Salcedo's career path started at Cornell, where he studied Chemistry. Today, he's counting over 25 years of experience in biotechnology and cell therapy. For over seven years, he has also worked closely with startups in gene and cell therapy companies to develop regulatory, CMC, and clinical and commercialization strategies—with one of his key milestones as leader of facility development the technical transfer for Amgen Puerto Rico.
With Ocyonbio, he aims to advance innovation in the Healthtech field through their site in Puerto Rico, with over 25k square feet of gene and cell therapy space with capability for hoteling, incubator, and custom-built arranged clinical and commercial suites. This way, Ocyonbio can support actors through early development, pre-clinical, clinical, and commercial start.
---
Renato Pino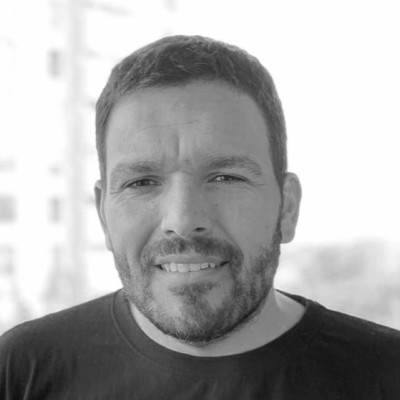 With over 12 years of experience as a growth consultant in the healthcare sector, Renato Pino brings vast experience in innovation and digital health that he leverages leading his Chile-based startup Snabb as the CEO.
Snabb aims to put the patient in the center of their healthcare, providing a web browser that overcomes the traditional fragmentation of healthcare services in Latin America. Pino started the company back in 2017, after suffering from thrombosis and having to drive for an hour and a half to find a doctor. He had to deal with a system that had no empathy or solid structure throughout this serious illness—something he wanted to change.
"My dream is that people navigate a healthcare system that allows them the timely access to the services they require, within a model that works based on personalized care and puts the correct incentives in place for a greater scope and better market efficiency," Pino says.
---
Adrian de la Garza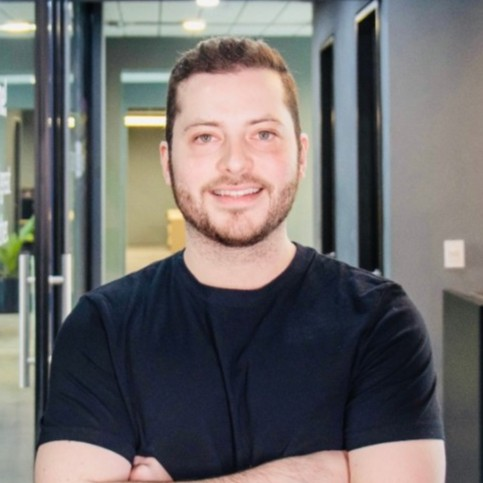 Adrian de la Garza is a Mexican doctor and veteran healthcare entrepreneur that co-founded and leads Doctu, a user-friendly app that connects both corporate and individual patients with healthcare providers through chat or video, enabling timely and convenient care—anytime, anywhere.
De la Garza has a strong passion for digital health and the future of medicine and healthcare, so apart from setting up a telehealth platform, Doctu also aims to help healthcare employers in Latin America recover lost payroll due to absenteeism and reduce overall employee health costs.
"Healthcare is a slow beast. You can definitely move fast, but moving fast enough to break things in healthcare is not always a good idea. It's not just about speed but about value. Focusing on value-based care while considering and reducing friction for every stakeholder," he says on his Twitter.
---
David Barac
David Barac is an entrepreneur with an economics and management background who co-founded Bitmec, a Guatemalan-based tech startup developing telemedicine tools in hardware and software to facilitate access to high-quality, cost-effective, and scalable primary healthcare services.
Today, about 60% of the Guatemalan population struggles to access basic public healthcare services, affecting primarily those living in rural areas. With the majority of patients financing care out of their own pocket, smart AI-powered telehealth solutions, according to Bitmec, could alleviate the problem—particularly for those living below the poverty line. However, the company's potential goes far beyond Guatemalan borders, proven by Bitmec's successful launch in Chile back in 2019.
---
Christian Rivera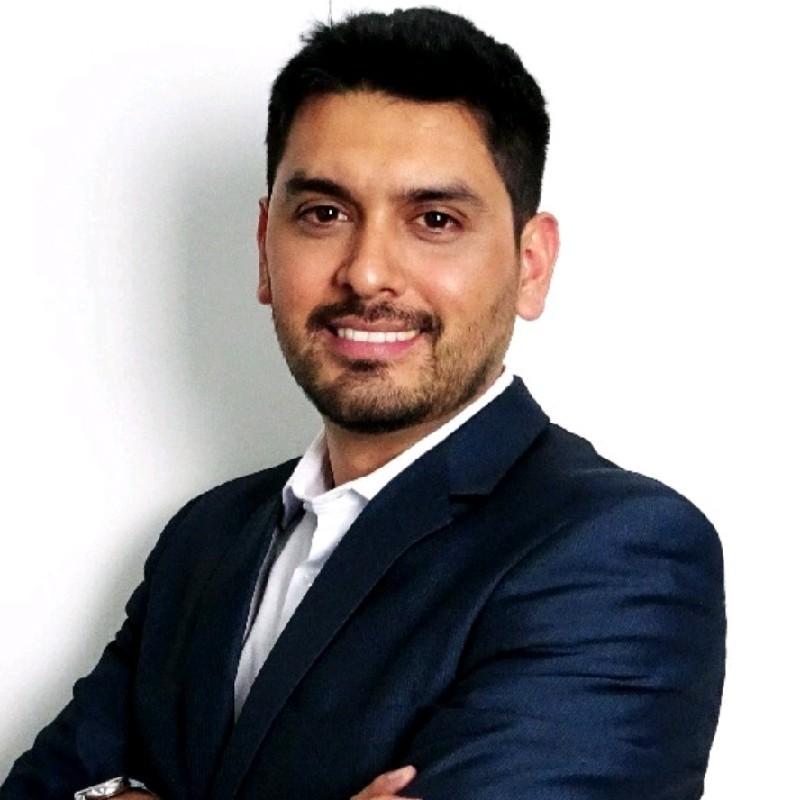 Christian River is a neurocritical care physician and a passionate entrepreneur with experience in the public and private health sector, clinical research, and the pharma industry. He is the co-founder and CEO of Smart Doctor, a Peru-based technology platform that allows easy appointment scheduling and online consultations with operations in Peru, Colombia, and Mexico.
Rivera likes to challenge outdated systems and improve processes through technology: "I fight day by day to build a fair and equitable sanitary system with timely access to health services for all people in LATAM," he states on his LinkedIn. To achieve this goal, his company is implementing innovations like blockchain, telemedicine, and AI.
By 2021, Smart Doctor has successfully enabled over 120,000 telehealth consultations. The platform is bound to grow rapidly, considering that Rivera mentioned that throughout 2021, the startup registered a 500% increase in the demand for healthcare services.
---
Gabriel Castillo Szpoganicz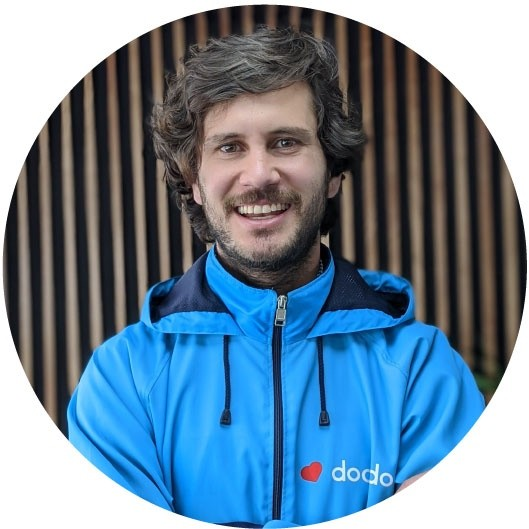 Gabriel Castillo Szpoganicz is an entrepreneur, designer, business manager, and the founder and CEO of Doc Doc—a Colombia-based tech-focused health plan that leverages telemedicine, design, and clinical data science to humanize healthcare.
Castillo notes that one of the things he enjoys is pitching the strategic vision to investors, employees, and the press. That's perhaps why his company attracted some notable investors, including 500Startups, Seedstars, StartupHealth, Startup Chile, Rappi co-founders, Clínica de la Mujer, Clínica Chicamocha, and angel investors too.
In October 2021, La Republica reported that after just three years after launch, Doc Doc managed to build the largest virtual hospital in Latin America. To date, the company has over 30,000 active users and can be used in any Spanish-speaking country, although the biggest impact has been registered in Mexico, Chile, and the US.
---
Felipe Clemente Santos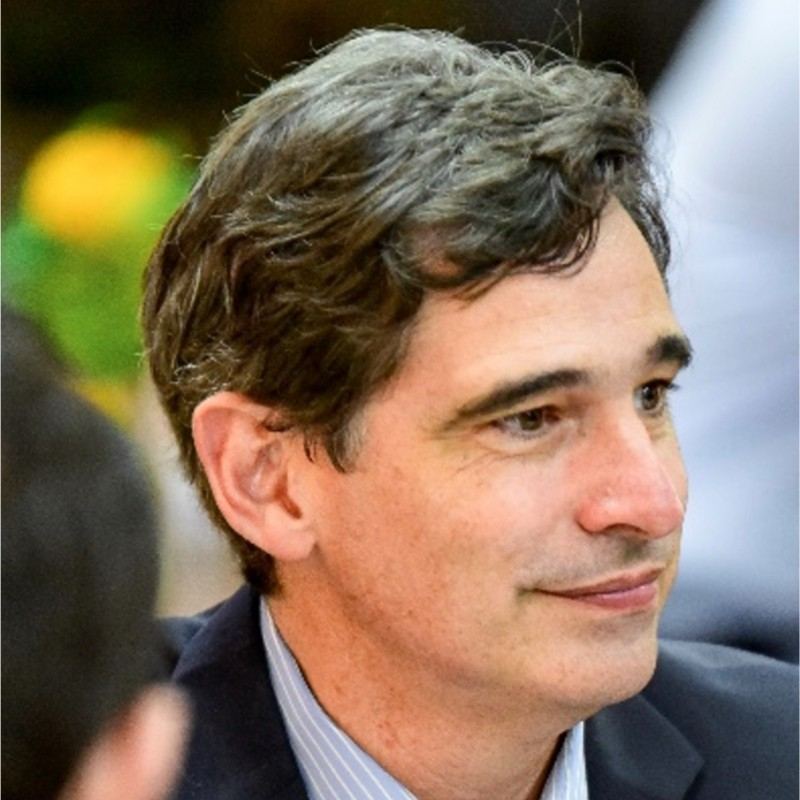 With over 20 years of experience across LATAM markets and beyond, Felipe Clemente Santos is familiar with medical device manufacturing to automotive industries. His work experience is defined by working with industry giants, including Johnson & Johnson or GE Healthcare. As a veteran executive, he has led various companies, most recently Sodexo as their Healthcare Brazil CEO, before pivoting to become the CEO of Pixeon in June 2021.
Pixeon is one of the largest Brazilian developers of software solutions for hospital management and diagnostic and laboratory medicine. The company has developed complex systems used in hospitals, clinics, and diagnostic centers, and laboratories all over the country, earning it a large base of over 1500 customers.
"I am convinced that the future of health is built on technological and dynamic solutions, and from processes that involve all the forces within a company," he said when assuming the CEO post. This stresses his commitment to helping further grow and develop relationships with key stakeholders.
Disclosure: This article mentions clients of an Espacio portfolio company.