In Latin America, a lack of trust in financial institutions has long hampered financial inclusion, political participation, and new pursuits.
Having been based in Latin America for several years, I have witnessed the region's ongoing digital transformation, the rapid changes keeping these nations competitive in the global market and improving the lives of their citizens. But there's still quite a bit of work to be done. For example, in Latin America there are an estimated 400 million unbanked or underbanked people.
For this region of the world, which boasts a population of over 650 million people, blockchain's distributed and immutable ledger could go a long ways towards building faith in banking and the safety of personal savings.
Although many focus on how blockchain and fintech will impact larger economies, Latin American countries today are embracing blockchain, leading the way for this market.
A market for Blockchain in LatAM
The eagerness of many early adopters across Latin America may be attributable to the fact that the region could stand to gain so much from this technology. Blockchain technology, in its essence, is capable of disrupting Latin America's private and public sector.
One company with offices in Latin America, Talos Digital, and its CEO Amyn Gillani are confident in the impact of blockchain in this region.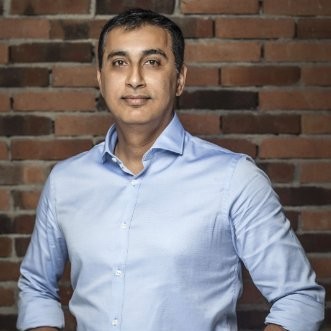 In a previous interview with The Bogota Post, the company's Blockchain Strategist Dave Mejia s "Blockchain can and will be used to help Colombia's economy."
In Latin America, decades of cyclically unstable local currencies across the region have forced citizens to search out ways to protect their savings from rising consumer prices and currency controls.
At the same time, close to 70 percent of the region's population remains unbanked or underbanked.
Blockchain-based fintech solutions can offer alternatives to this population, and could empower a consumer market, which would mean greater financial literacy and social mobility for citizens.
Although banks have traditionally been hesitant to serve lower-income, unbanked persons, due to this population's lack of clear identifying information, blockchain-based fintech solutions can provide these individuals with a digital identity for use in banking.
Latin American governments embracing Blockchain
Multiple governments in Latin America have been experimenting with blockchain-based applications. In addition to Venezuela's cryptocurrency, Mexico's government has announced plans to conduct the first ever public procurement procedure on a blockchain network.
Colombia's government is looking to blockchain technologies in hopes of improving security and preventing fraud. In 2017 the Colombian Central Bank met with blockchain software company R3, making plans to test the firm's distributed ledger technology.
Colombia's newly elected president, Ivan Duque, has also expressed interest in using blockchain technologies. Some have suggested Colombia might use blockchain tech to help authenticate electronic voting.
In the same Bogota Post interview, Talos's Dave Mejia said "It's great that Colombian President Duque is actually aware of the idea. And yes, blockchain is great for shining light on a system if it is implemented correctly."
"With blockchains, you'd be able to see all the registered players and then… everyone can see who's getting what, so it would be very difficult to scam," Mejia explained. "The tide goes out and you know who's swimming naked."
A number of nations across Latin America, then, are aiming to be pioneers in this blockchain market. As Latin America races to reap the benefits of a hyperconnected world, the eagerness of these emerging Latin economies stems from the possibilities that blockchain opens up for their governments and the public.
This article, which originally appeared in StartupBeat, includes a client of an ESPACIO portfolio company.