Medellín, Colombia – Colombia has ended rescue efforts to save miners trapped after an explosion in the central department of Cundinamarca. Rescuers retrieved the bodies of 21 miners.
At around 8:15 p.m. on Tuesday, the fire department of Cundinamarca reported a major emergency after a coal mine exploded with more than 30 workers inside. The mine is located in Sutatausa, two hours outside of Bogotá.
Twenty-one people have been confirmed dead and nine miners were pulled out alive.
What went wrong?
The first explosion occurred in the Last Golondrinas mine, triggering a chain reaction that affected five other mines, including El Hoyo, El Lucero and La Esperanza. Álvaro Eduardo Farfán Vargas, captain of the Cundinamarca Fire Department, told Blu Radio that the explosion was caused by an accumulation of methane gas.
"It is an accumulation of gases, as we know these mines were filled with methane gas on the inside. In addition to this, the particles of coal, besides being toxic, are highly explosive and obviously this caused the emergency," said Captain Farfán.
He added that it had been difficult to establish communication with the trapped miners, as they were around 900 metres under the ground.
It was originally reported that two men had died, but the governor of Cundinamarca, Nicolás García, later confirmed that the death toll had risen much higher.
In a video posted on his Twitter on Wednesday, García provided an update, explaining that "there are more than 115 rescuers on the ground doing everything they can [to save the remaining trapped miners]."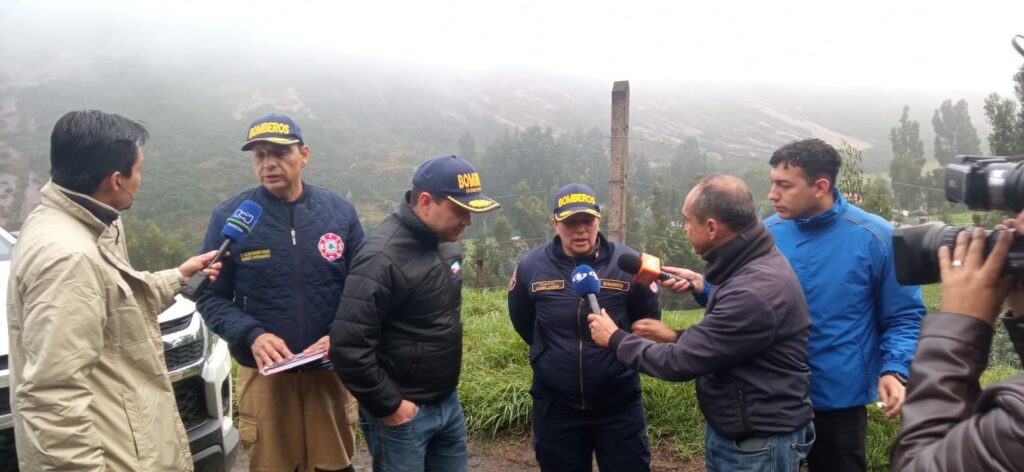 The governor added that those at the Ubaté hospital were caring for the nine miners who had been rescued, six of which had already been discharged. Since the video was published, the remaining three workers have left the hospital in good health.
Colombia's mining and energy minister also tweeted, "At the site, and in charge of this emergency, is a team from the Mining and Energy Ministry, and the president of the Colombian Mining Agency. We are joining forces to support the rescue."
The President's support
President Petro voiced his support for those impacted by the events in Cundinamarca.
He stated on Wednesday, "What happened in the mine in Sutatausa […] is an unfortunate tragedy. We are making every effort with the government of Cundinamarca to rescue the trapped people alive. A warm embrace of solidarity to the victims and their families."
Petro tweeted again on Thursday to update the death toll to 21. He added, "It is becoming more and more imperative to have labour and business conversion plans in the coal mining areas. Every death at work is not only a business failure, but also a social and governmental failure."