Getting anywhere internationally in 2021 requires a mix of meticulous research, patience, and occasionally a bit of luck. Travel across borders now comes with the need to be entirely up to date on the COVID-19 requirements of both the country you're leaving and your destination.
Latin America is no different. With multiple variants, fluctuating case numbers, and the easing or tightening of restrictions all on the cards, it's important to keep track of the landscape if you're planning a trip. Here's a country by country breakdown of travel requirements and lockdowns.
Mexico
Mexico has been one of the more lenient countries when it comes to COVID-19 restrictions throughout the pandemic. Entry to Mexico doesn't require a negative PCR test or proof of vaccination. All you'll need to do is fill out a questionnaire and an immigration form and you're good to go.
In terms of restrictions and curfews in Mexico, the country has taken a federal traffic light approach where each state determines the restriction level it feels necessary to impose. Green means business as usual, yellow suggests there's a low risk, orange signals medium, and red is the maximum. This four-tiered system is updated twice monthly and as of September 2021, no states are red. Mexico City, Baja California, Quintana Roo and Oaxaca are all yellow, meaning that all economic and labor activities can go ahead but may be subject to restrictions.
As of October 2021, Mexico is coming out of its third wave of the virus, with cases somewhat more under control than in August. Given the country's stance on travel so far, it's safe to say that booking a trip to Mexico is likely to come without too many bureaucratic hoops to jump through.
Costa Rica
Proof of a negative COVID-19 test isn't necessary when entering Costa Rica, but all travelers have to complete an epidemiological Health Pass within 72 hours of arrival to gain entry. Fully vaccinated tourists (who received their final dose at least 14 days before entering Costa Rica) are not required to present proof of health insurance but must show proof of full vaccination.
Those who are not vaccinated must show proof of a comprehensive health insurance policy to cover any potential COVID-19 related costs for the entire duration of their stay in Costa Rica. This includes a policy that would cover up to US$2,000 for quarantine accommodation and up to $50,000 for COVID-19 related medical expenses.
Things aren't totally back to normal in this pura vida haven, as national parks are only operating at 50% capacity, all businesses (including bars and restaurants) must close at 11pm and there's an imposed curfew from 11pm to 5am every night. A driving ban is in place from 9pm to 5am and beaches are only open from 5am to 6pm. There's definitely a lot still to be enjoyed in Costa Rica but this Central American nation is still recovering from its second wave of cases.
Panama
Anyone entering Panama must complete an electronic sworn affidavit before check-in. Vaccinated travelers are not required to provide a negative test result, or to quarantine on arrival, but must show proof of full vaccination completed at least 14 days before arriving in Panama.
Unvaccinated travelers must provide proof of a negative PCR or antigen test within 72 hours of traveling to Panama. Those coming from the United States and other high-risk countries, including the UK, Greece, Costa Rica, Israel and South Africa, are also required to quarantine for 72 hours, even if their test result was negative, and must take a second test 72 hours after arriving in the country. If that result is negative, quarantine will no longer be necessary (if it's positive, a 14-day quarantine at a government approved hotel awaits).
In some areas of Panama, there's a nightly curfew from 1am to 4am.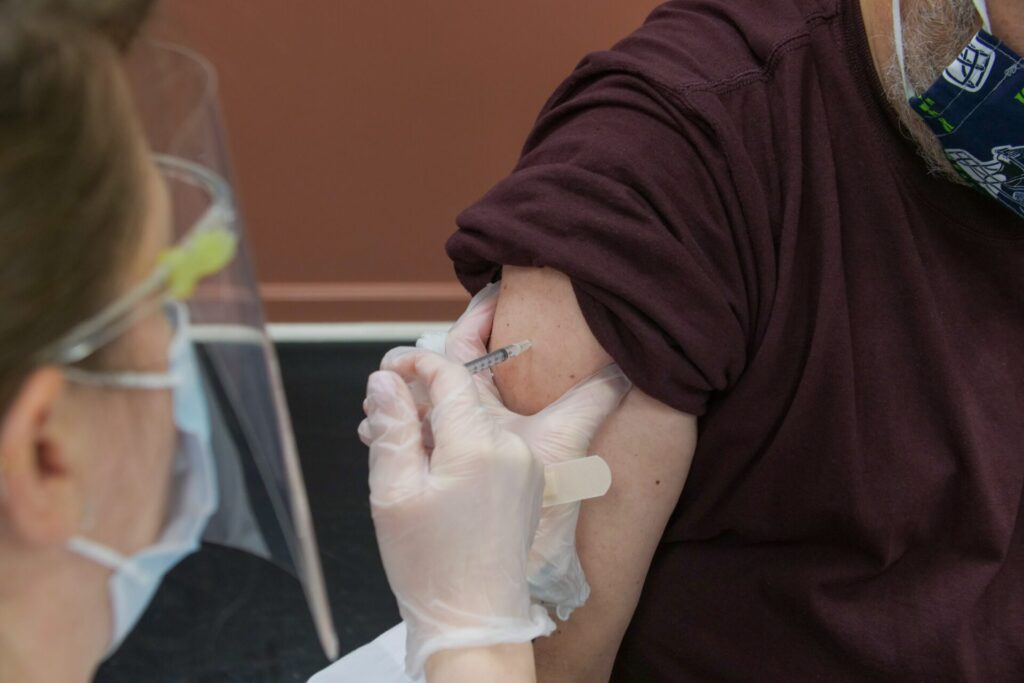 Nicaragua
The Nicaraguan government has for the most part taken a lax approach to COVID-19 throughout the pandemic and is one of the few countries in the world to have not enforced any lockdowns for workplaces.
As of the time of this publication, all travelers to Nicaragua are required to show a negative PCR test within 72 hours of arrival in order to gain entry. There is widespread mask use indoors and outdoors throughout the country, with many businesses requiring a mask for entry, including banks and supermarkets.
Nicaragua has been largely unaffected by COVID-19, with a reported 12,866 infections and 208 deaths at the time of publication according to Reuters data.
The government has administered over 2.5 million vaccinations (about 19% of the population), according to Reuters data, and earlier in October the country's health ministry authorized the use of Cuban vaccines Soberana and Abdala, which are also being used in Venezuela and Vietnam.
Dominican Republic 
Proof of a negative PCR test isn't necessary for entry to the Dominican Republic from countries not deemed to be high risk, but COVID-19 rapid tests are being performed on a random selection of individuals on arrival. Anyone who tests positive will have to quarantine at a location authorized by national authorities.
As of 28 June, 2021, travelers arriving from countries deemed to be high risk (including the UK, Australia, Brazil, the Democratic Republic of Congo, India, Indonesia, Iraq, Iran, Kuwait, Monaco, St Vincent and the Grenadines, Senegal, South Africa, Sweden, Syria, Thailand and Tunisia), or who have spent time in any of these countries within 14 days before arriving to the Dominican Republic, will have to present proof of a negative PCR test taken no more than 72 hours before arrival. If travelers from these countries are fully vaccinated, and received their final dose at least 3 weeks before arriving in the Dominican Republic, they can show proof of vaccination instead of a negative PCR test.
There are currently restrictions on some tourism activities. National parks and protected areas can be visited from 8am to 5pm during the week and 8am to 4pm on weekends. Only 100 visitors can stay in national parks per night and visitors to protected areas must be accompanied by a certified local guide.
Colombia
Entry to Colombia is relatively open and restriction-free.
It's not necessary for anyone to present proof of a negative PCR or antigen test to enter Colombia, but all travelers must fill out the obligatory Check-Mig form between 24 hours and 1 hour before departure. This will generate an email that you'll need to show at immigration on arrival.
It's obligatory to wear face masks and observe social distancing measures throughout Colombia. There's currently a daily curfew in the coastal city of Cartagena between 2am and 5am, which will remain in place until December 1, 2021. Beaches there are open daily from 8am to 6pm.
Venezuela
Anyone entering Venezuela must present proof of a negative PCR test done within 48 hours of boarding their flight. All travelers (regardless of vaccination status) will then be required to take a second PCR test upon entry in Venezuela. This will be administered by an official service provider as indicated by local health authorities. This second test costs $60 USD and can only be paid for in cash.
Anyone leaving Venezuela might be required to undergo a medical assessment at their point of departure which includes checking potential symptoms and temperature. Anyone who shows signs of COVID-19 symptoms won't be allowed to leave the country for onward travel.
Since January 2021, Venezuela has only been operating commercial flights to Mexico, Panama, the Dominican Republic, Turkey, and Bolivia. There's also currently a scheme in place known as "7×7," which allows for one week of more flexible lockdown measures, followed by a week of strict quarantine, largely due to concerns about the prevalence of the Brazilian variant of COVID-19.
Argentina
Argentina is set to reopen its borders to fully vaccinated travelers from November 1, 2021. Fully vaccinated visitors will have to provide proof of a negative PCR test taken no more than 72 hours before travel and a further antigen test will be necessary 7 days after arrival. Provided fully vaccinated travelers follow these measures (and don't show any symptoms), quarantine won't be necessary.
Unvaccinated travelers will also need to provide proof of a negative PCR test taken no more than 72 hours before travel as well as the second test after 7 days, but a week of quarantine upon arrival will be mandatory if they aren't fully vaccinated.
Restaurants, bars, cafes, and cultural attractions are set to reopen at full capacity by November 2021, with nightclubs and mass events such as soccer games only returning at 50% capacity. Masks will no longer be required outdoors but will be necessary indoors and on public transport. The country is taking it slow and steady, but Argentina has been seeing a decline in cases and is gearing up to welcome foreign visitors back in time for its summer season.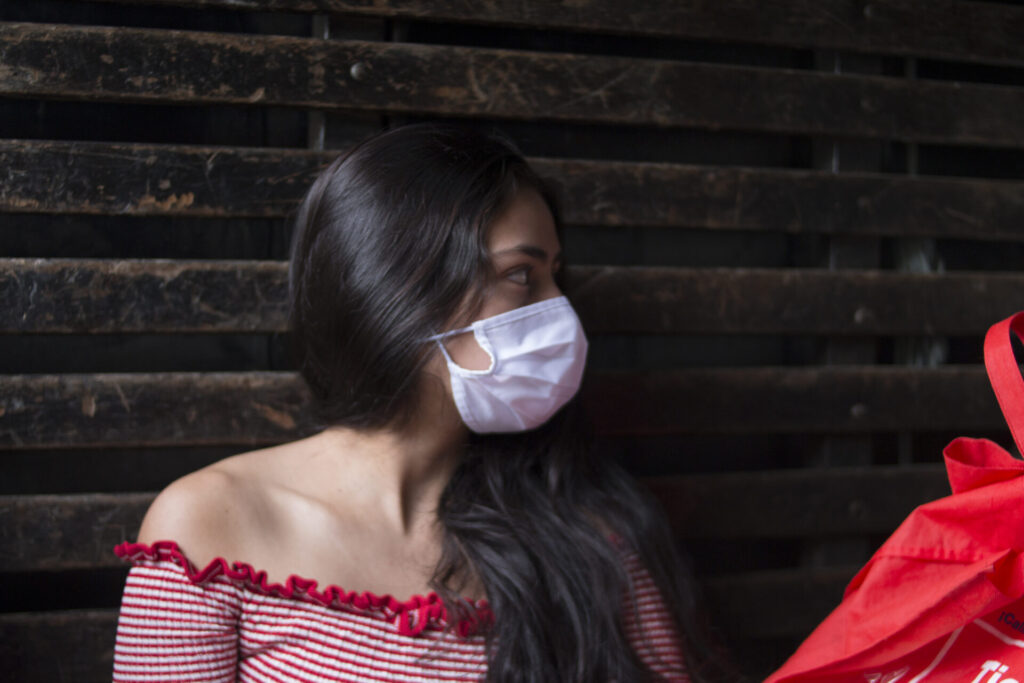 Chile
After closing its borders twice during the pandemic, Chile is now open to fully vaccinated travelers. From November 1, 2021, fully vaccinated travelers can enter the country without having to undergo the 5-day quarantine that's currently required.
However, it will still be necessary to show proof of a negative PCR test taken within 72 hours of travel, fill out a medical questionnaire less than 48 hours before boarding, and provide proof of medical insurance with coverage of up to US$30,000. Travelers will also have to keep in touch with Chilean government officials for 14 days (a follow-up form is sent via email each day which must be filled out).
Having been under a state of emergency until September 2021, Chile is very slowly easing its restrictions in five different stages. If you're considering traveling to Chile for tourism, it's best to plan to arrive after November 1, 2021.
Brazil
Foreign nationals entering Brazil by air must show proof of a negative PCR test taken no more than 72 hours before boarding, or an antigen test taken within 24 hours of boarding the flight. The test results must be presented in either English, Spanish or Portuguese.
Children under the age of 12 who are traveling with an adult with proof of a negative PCR test are exempt from having to show test results. All travelers entering Brazil must fill out a health declaration form within 72 hours of boarding.
Travel between regions is not restricted and there are no lockdowns or curfews in place, but land borders are closed other than to Brazilian nationals or permanent residents, foreign aid workers, close relatives of Brazilian nationals or anyone whose entry to Brazil is deemed of national interest by the Brazilian government.
Peru
Peru is under a national COVID-19 health emergency until October 31, 2021. The country is open to foreign travelers, all of whom must present a negative PCR test taken within 72 hours of boarding their flight to Peru. All travelers must also fill out an affidavit of health before entering Peru.
Currently, any non-Peruvian nationals who've been in South Africa in the last 14 days are prohibited from entering Peru. Peruvian citizens and permanent residents who've been in South Africa (even for transit) in the last 14 days must quarantine at home for 14 days upon arrival to Peru.
Right now, there's a national nightly curfew in place from 1am to 4am. Most restaurants and tourist attractions, such as Machu Picchu and the Inca Trail, are open but with a limited capacity. 
While travel definitely isn't as straightforward as it was pre-pandemic, it's still possible to travel to, from and within Latin America. Careful planning of each step of your journey and close monitoring of each country's restrictions is best advised given that in this day and age, rules and restrictions can change at a moment's notice. That said, vaccination programs are making promising progress and case numbers are getting under control throughout this beautiful and vibrant region.
UPDATE: This article was updated on November 1, 2021 to include information related to Nicaragua.