Medellín, Colombia — Colombia's Inspector General opened an investigation into President Gustavo Petro's eldest son, Nicolás Petro, on March 3 following an accusation from his ex-partner that he received money from drug traffickers during his father's presidential campaign.
While Nicolás has claimed innocence against the accusations, labelling them "unfounded and harmful," the president asked the Prosecutor General's Office to "move forward with investigations" on the basis that he has "a responsibility to be loyal" to the voters that elected him last June.
The allegations
Nicolás's ex-partner, Day Vásquez, made the claims against the president's son.
In an interview with Semana magazine's Vicky Dávila, Vásquez claimed that Nicolás illegally received up to 1 billion Colombian pesos (around USD $210,000) from two men with the intention of supporting his dad's campaign, however he kept the money for himself.
The first, Samuel Santander Lopesierra, known as the "Marlboro Man," had been imprisoned in the United States for drug trafficking.
The second, Alfonso del Cristo Hilsaca, a businessman arrested in 2014 on charges of homicide and aggravated criminal conspiracy, allegedly had connections with the drug trafficking group "Los Rastrojos."
Vásquez claims Nicolás received almost 400 million pesos from Hilsaca and 600 million from Santander Lopesierra. Neither Semana nor Vásquez put forth evidence to support the accusations, and Dávila is a fierce critic of Petro.
The president's son denies knowing either man, stating, "I have not given or received any type of political, personal or economic favor from any questionable figure."
Vásquez underlines, however, that the donations "were never received by the campaign as he kept the money as well as others," claiming, "everything has been behind the father's back."
A group of investigators has travelled to Barranquilla to interview Vásquez, and she has asked authorities for protection after allegedly receiving threats.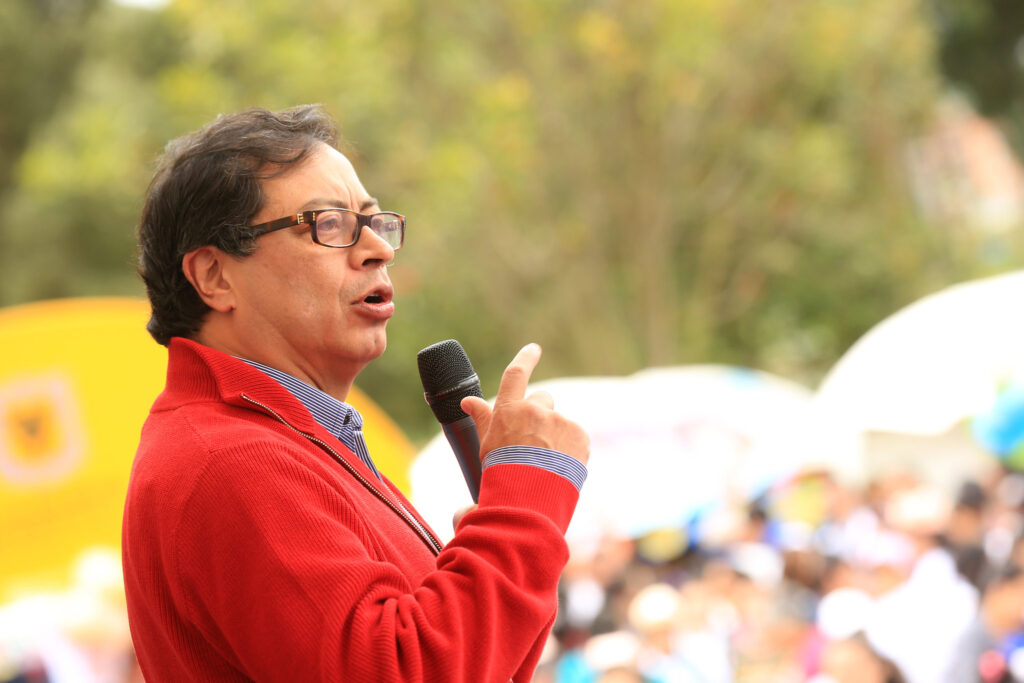 Another investigation within the president's inner circle
Juan Fernando Petro, the president's brother, is also under investigation by Colombian authorities.
The Prosecutor General's Office reported that Juan Fernando has been under investigation since January for allegedly receiving payments from drug traffickers seeking preferential treatment in the president's "Paz Total" (Total Peace) plan, which aims to negotiate peace agreements with Colombia's last remaining illegal armed groups.
Investigators are looking into whether a group of lawyers, deployed by Juan Fernando, went into prisons offering inmates facing extradition reduced sentences in exchange for payment. The president's brother has repeatedly denied his involvement, having also been accused during the campaign of being behind the scheme. He claims he is being framed by third parties who use his name to dupe drug traffickers.
President Petro, under pressure, has taken a hard line on the accusations, putting his name and office above family ties:
"My commitment to Colombia and Colombians is to achieve peace and anyone who wants to interfere with that purpose, or take personal advantage of it, has no place in the government, even if they are members of my family."
However, as Sergio Gúzman of Colombia Risk Analysis told VICE News, Petro's comments, and his call for authorities to investigate, could be seen as "self-serving" as these investigations were either impending or already underway.
Even with the outcome of the investigations still unknown, these accusations of corruption could hurt Petro, who ran on an anti-graft platform in 2022.