Carmen Chamorro Avilé and her fellow activists from government opposition alliance Unidad Nacional Azul y Blanco have been organizing simultaneous 'flash protests' — demonstrations made up of small groups that last approximately one minute — across the country, to oppose the regime of Nicaraguan President Daniel Ortega.

"The streets are militarized and full of police … so, as we have seen, we are unable to organize bigger protests because of repression," Chamorro told Latin America Reports.

22-year-old Chamorro — who besides her work in the Unidad Nacional Azul y Blanco is a political secretary for the political and social movement Construimos Nicaragua– has seen many of her peers arrested, assaulted and even disappeared by government forces.

On September 15, Ortega's administration denied the entry of officials from the Organization of American States (OAS) into Nicaragua. The delegates from the United States, Canada, Argentina, Paraguay and Jamaica were seeking peaceful solutions to the country's political crisis.

Describing the move as a "show of power and authority" by Ortega's administration, Chamorro explained how it has served to revitalize protests in the country, after heightened levels of fear paralyzed many of those who took part in last year's protests.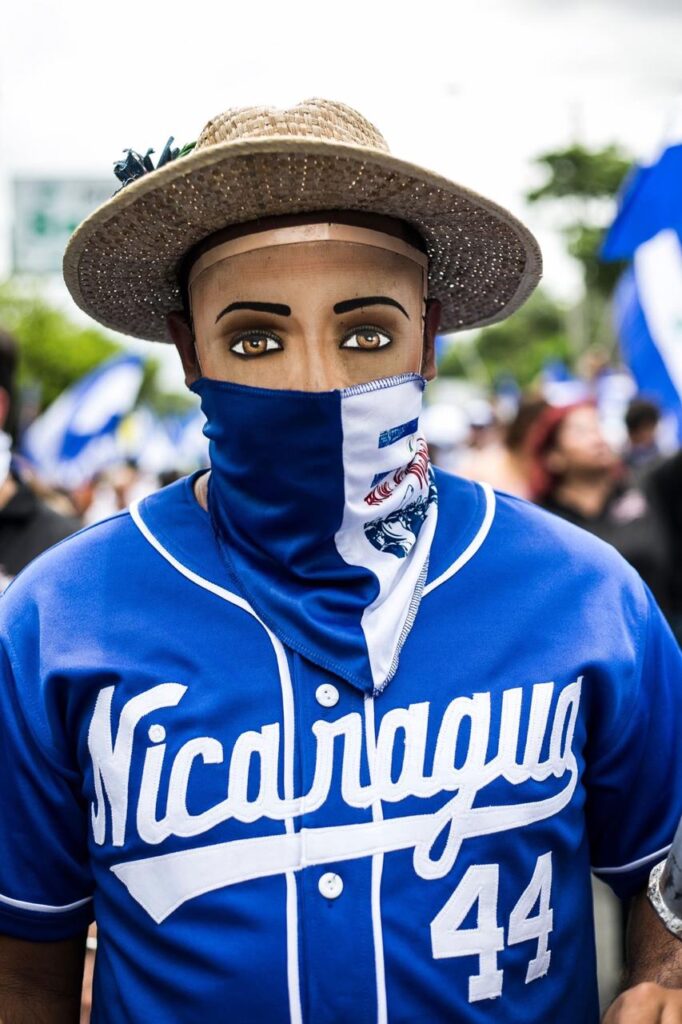 Widespread demonstrations began in Nicaragua in April 2018, sparked by unpopular social security reforms that acted as the tipping point for an ongoing struggle against Ortega's government. According to data from the Inter-American Commission on Human Rights, government repression of the protests resulted in gross human rights violations including over 300 deaths, 1,000 injuries, countless forced disappearances and the incarceration of demonstrators.

Early this year, the repression appeared to come to a halt when Ortega, whom Chamorro refers to as a "dictator," pledged to release political prisoners from jail and grant them amnesty as part of ongoing peace negotiations with the government opposition.
READ MORE: Nicaragua grants amnesty for all actors in anti-government protests
For Chamorro, however, the president never intended to negotiate. "Ortega is completely bound to power, he has no intention of letting it go," she said. And this has been proven by a returned wave of government repression towards those who oppose the Ortega administration, including those who intend to negotiate with it, such as delegates from the OAS.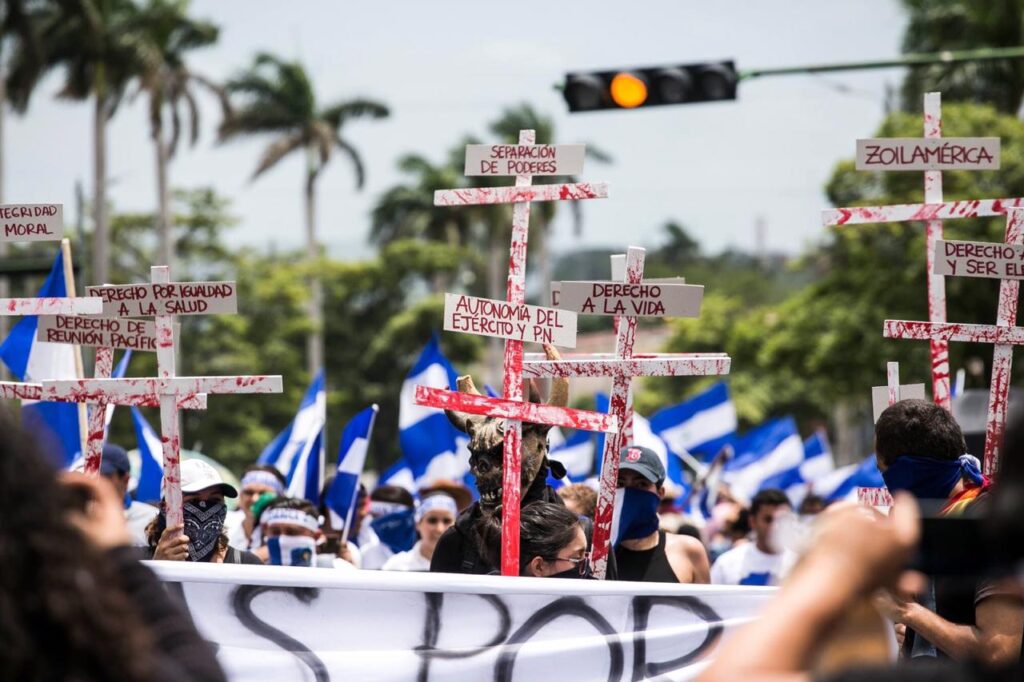 Authorities have resumed persecution of political prisoners who have already been released from prison, their vehicles are being identified and the police are photographing demonstrators, forcing some student leaders and politicians to leave the country, Chamorro explained.
"The repression has been brutal," she claimed.
For this reason, the opposition to Ortega's government has significantly less momentum behind it than before.
"We have continued to go out onto the streets [and protest], but not at the same level as last year," Chamorro said, explaining that groups of resistance have now reduced to around 50 to 100 people. "We have been attacked by the police and several friends have been assaulted … our lives have been threatened," she added.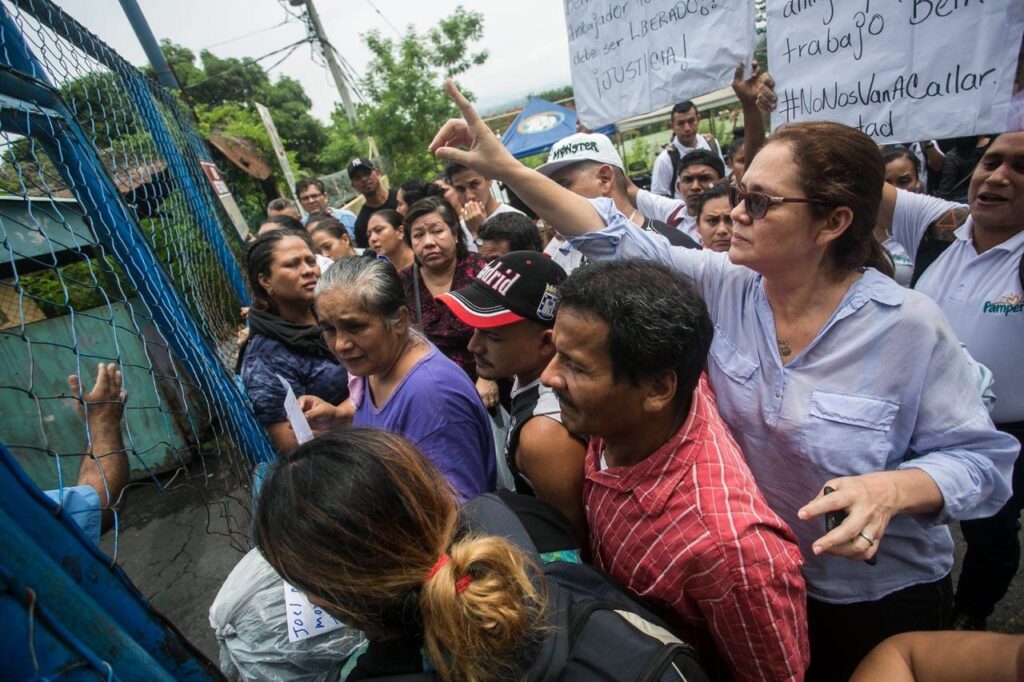 "Not everyone is prepared to take these risks."
Other threats including censorship are also being imposed on freedom of expression. Just last week, for instance, Nicaraguan newspaper El Diario — which had previously been critical of the Ortega administration — was forced to suspend its print edition "due to economic, technical and logistical difficulties." 
Given that heightened government repression has largely taken away the option of protesting in the streets, Chamorro and her colleagues have realized the need to transform the ways in which they resist the government.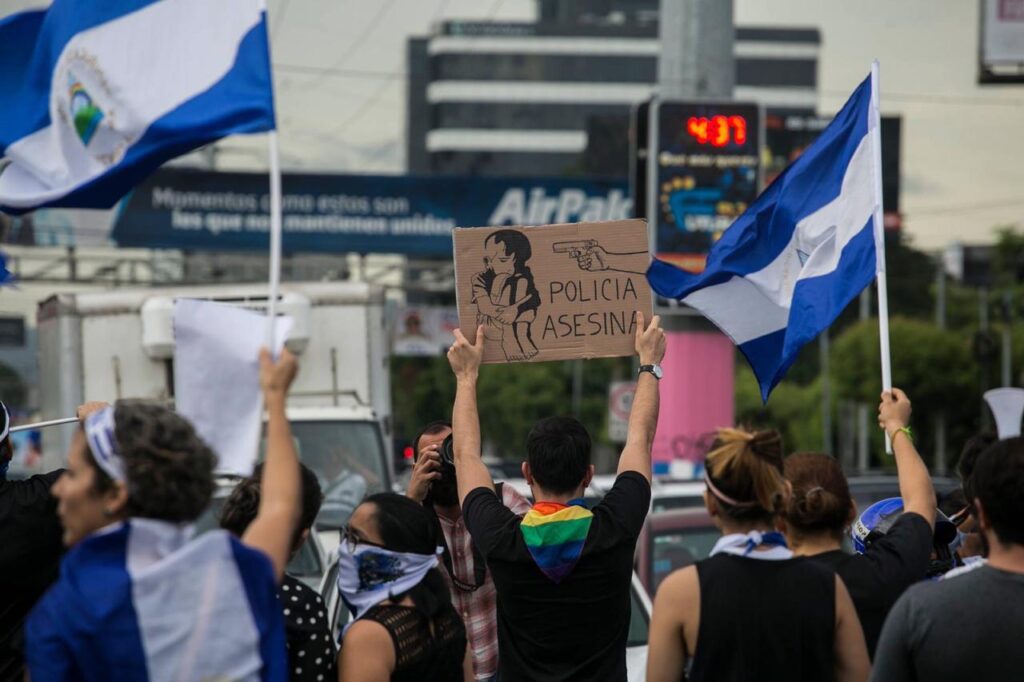 "We believe the change must be long-term … and sustainable," she said, emphasizing the need for radical reform of the electoral system as a means of combating institutionalized problems such as corruption, which have allowed Ortega to stay in power. 
The opposition is now focusing on elaborating a proposal to clean up and reform the electoral system in order to validate Nicaragua's next general election, which will take place in 2020. Given the loss of confidence in traditional parties, Chamorro and her colleagues are also working on the creation of new alternatives.
Alongside this internal action, the opposition is also concentrating on ramping up international pressure on Nicaragua in order to achieve their desired outcome. 
"There is still a long way to go," she said, emphasizing the need for thorough preparation, "but there is always hope."
"We know that this will end at some point, Daniel will go and we will change this government," she added. "What we do not know is when it will happen."