The COVID-19 pandemic has accelerated startup ecosystem growth across Latin America (LatAm), according to a January report from The Economist.
While international investors' eyes have been focused largely on the booming fintech and e-commerce sectors in LatAm, the health tech space has also seen steady growth, with digital health startups from the region raking in USD $187 in the first quarter of 2022, according to data from CB Insights.
Two years on from the pandemic, half of the healthtech startups surveyed by the Latin America Venture Capital Association (LAVCA) and IDB Labs said that they achieved positive growth during the pandemic, and they also reported creating over 2,700 jobs in 2021.
Among the main goals of these healthcare innovators are to provide more access to quality healthcare in the region. According to the World Economic Forum, "approximately 30% of the population of Latin America and the Caribbean do not have access to health care for economic reasons."
Healthtech leaders are rethinking, on a constant mission to innovate new solutions to the biggest problems facing the healthcare space in the region. From Tijuana to Patagonia, here are the top 20 health tech leaders looking to change the industry for the better in 2022.
---
Mike Hoey, founder, Source Meridian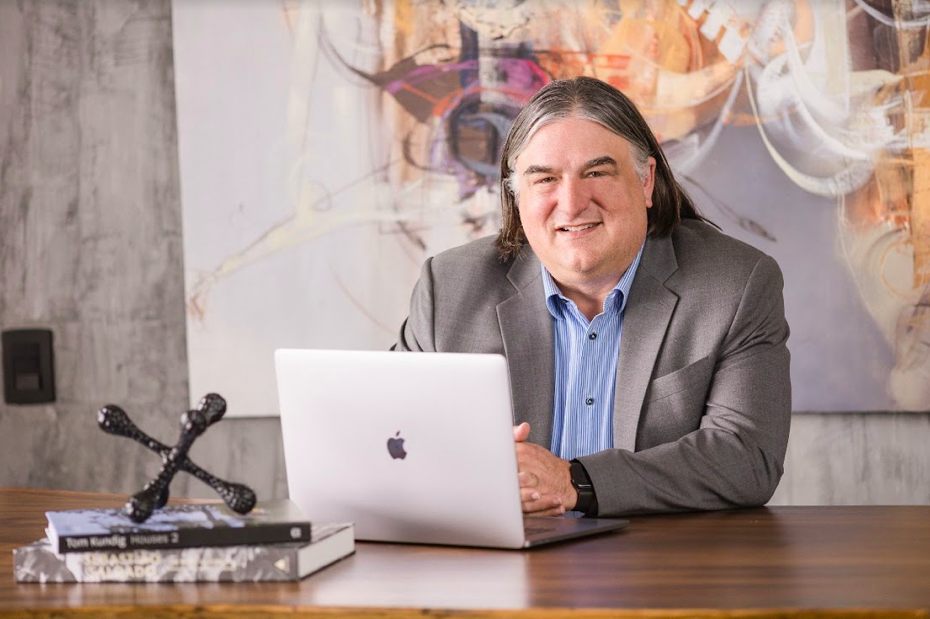 Mike Hoey is an experienced Chief Technology Officer and founder of Source Meridian, a company focused on providing its clients with cutting-edge technology to help solve the most common problems in healthcare practices.
Source Meridian provides solutions in Big Data Analytics, Artificial Intelligence, and Healthcare Interoperability. Currently, it operates in three cities in Colombia (Medellín, Río Negro, and Cali) and in Philadelphia in two different offices.
Source Meridian helps its customers create innovative solutions and grow their businesses, and focuses on healthtech, publishing, and text analytics.
Since its inception, the company has been focused on delivering the best solutions while maintaining an open-minded, dynamic, and customer-centric approach.
---
Robert Salcedo, CEO and co-founder, OcyonBio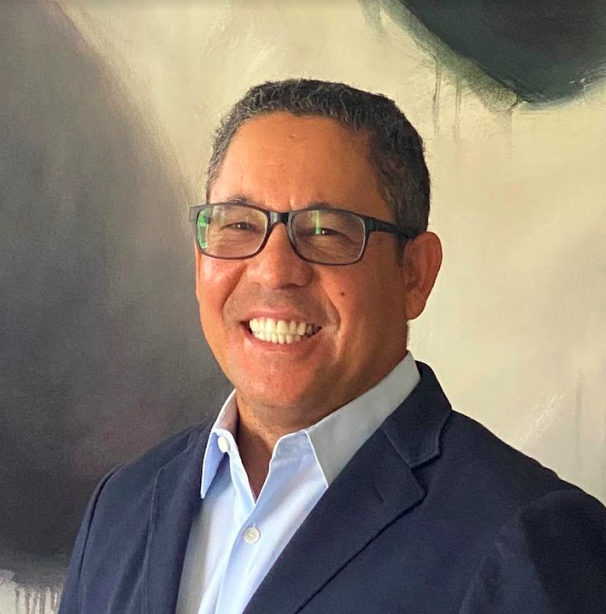 Robert Salcedo is the CEO and co-founder of OcyonBio, the most comprehensive advanced therapy PDMO partner in the industry based in Puerto Rico.
OcyonBio services pre-clinical to commercial phase therapies, following a molecule from idea to launch, and providing a full spectrum of services all in one location.
This horizontal integration enables the utmost quality and accelerates time to market with single-source, end-to-end solutions.
Robert has over 25 years of experience in biotechnology and a solid dose of manufacturing experience, including 7+ years of working closely with start-ups in gene and cell therapy companies.
He led executive teams in developing regulatory, CMC, clinical, and manufacturing scale-up strategies and constructing commercial facilities ranging from $20 million to $1.5 billion.
He was a leader in Amgen's construction and technology transfer in Puerto Rico, which supplies drug products to the world.
He previously consulted and advised over 50 clients focused on both gene and cell therapy and biologics companies.
---
Adrien ChÂtillon, CEO and co-founder, Actipulse Neuroscience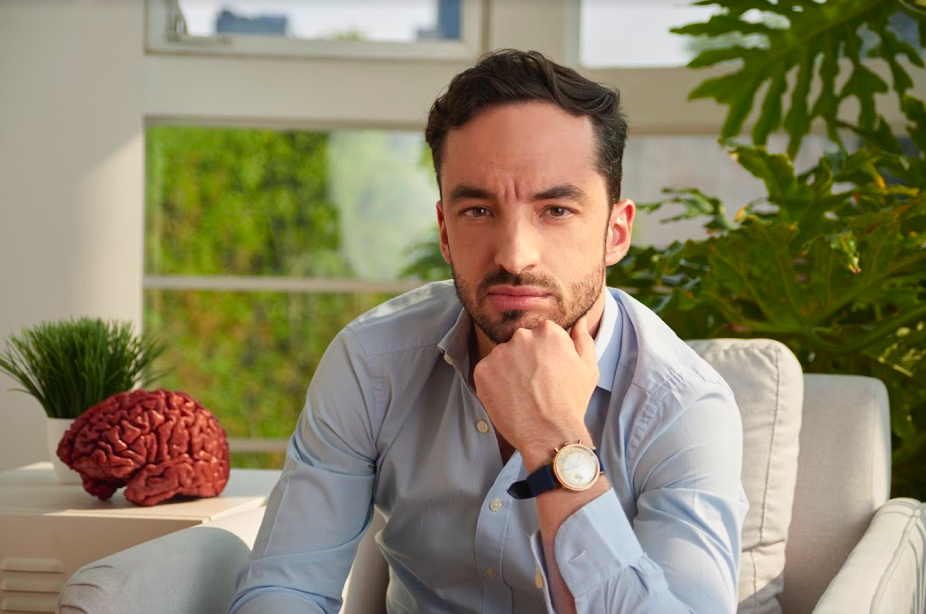 Adrien ChÂtillon is the co-founder and CEO of Actipulse Neuroscience, a Y Combinator-backed medical technology company focused on brain health.
Based in México and Boston and present in three countries, Actipulse specializes in non-invasive brain stimulation therapeutics for the treatment of neurological and psychiatric disorders.
Adrien has previously co-founded two startups in his native France. He is a polyglot and has lived and worked in more than eight countries.
The‌ Mexico/Boston-based company focuses on bringing hospital-setting treatments to mental health patients' homes, as a way to help counter the current mental health crisis, ignited by the Covid-19 pandemic.
More than 210 mental-health clinics are currently using their proprietary neuromodulation technology, which has treated more than 10,000 patients suffering from Major Depressive Disorder, up to now.
---
Christina Coughlin, CEO, CytoImmune Therapeutics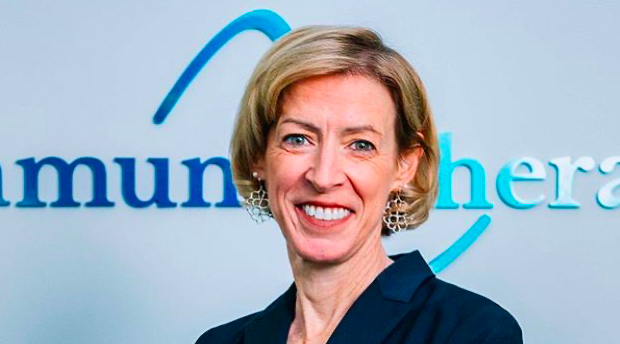 Christina Coughlin is the CEO of CytoImmune Therapeutics, a Puerto Rico and California-based cell therapy company that focuses on developing natural killer (NK) immunotherapies designed to utilize the power of a patient's own immune system to destroy cancer cells.
Her leadership will contribute to CytoImmune moving towards filing the Investigational New Drug (IND) applications for novel immunotherapy programs in hematological and solid malignancies.
As a leading immunologist and oncologist in the pharmaceutical industry, Christina is passionate about the cure that lies within our immune system.
Her working experience is marked by time spent at notable biopharmas, including Pfizer and Novartis, as well as other biotechs such as Immunocore and Tmunity.
---
Ricardo Beltrán, co-founder and managing director, 3Biomat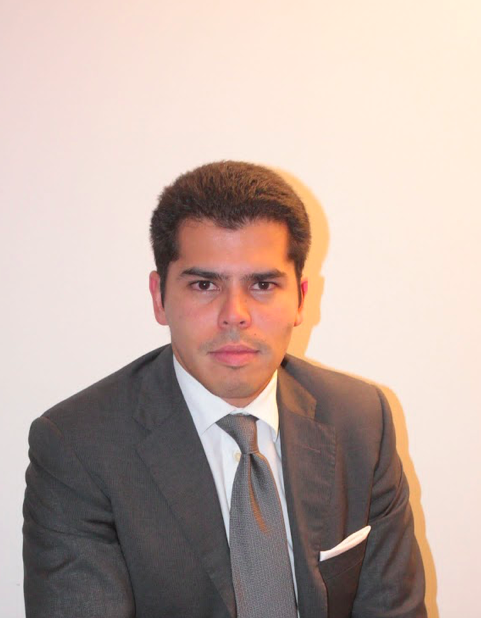 Ricardo Beltrán is the co-founder and Managing Director of 3Biomat, a medical device company specializing in the development and manufacturing of biological xenogeneic scaffolds used in tissue regeneration procedures for dental, pediatric surgery, and neurosurgery.
Their products have been commercialized in Colombia, Mexico, Chile, Ecuador, Peru, and Guatemala.
Recently, Ricardo co-founded a company that aims to preserve food by physical means rather than chemical processes.
3Biomat works with extracellular matrices for soft tissue regeneration and bone matrices for bone tissue regeneration, through innovative and high-standard procedures to endure results longevity.
According to the company, they keep their prices affordable in able to best offer their products to the Colombian marketplace.
---
Laura Mendoza, founder and COO, Unima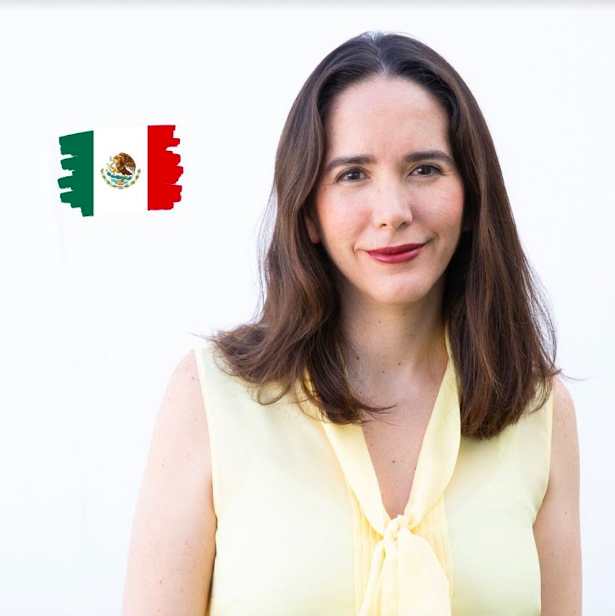 Laura Mendoza is the founder and COO of Unima, a Mexican biotech company focused on the development of fast and low-cost diagnostic devices to control diseases that control the lives of billions around the globe.
Unima was chosen to participate in Y Combinator in 2016, making her one of the first Latin American female STEMpreneurs to participate in the prestigious program.
The company is making sure that even those with little technical training can diagnose a disease directly at the point of care, fast, and at a fraction of the traditional costs.
Unima designs patient-centered technologies to achieve rapid diagnostics at the lowest possible cost and outside of the laboratory, even in the most remote settings in the world. Diagnostics for everyone, regardless of where you are or your ability to pay.
---
Christian Buerk, Director of Cloud Business Development, Ingram Micro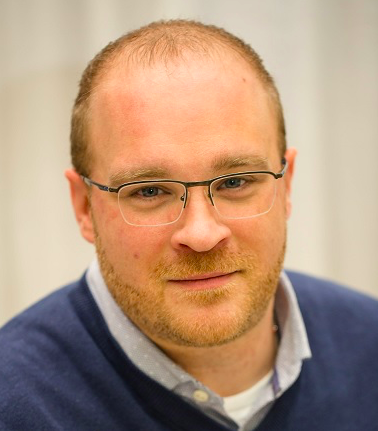 Christian Buerk is the Director of Cloud Business Development at Ingram Micro, a company that seeks to make use of technological resources to optimize the internal processes of each business and thus be able to offer better services to its users.
Ingram Micro Cloud, the world's leading marketplace for cloud technology, offers a number of leading digital solutions to healthcare industry professionals across the globe.
The global technology distributor works with large companies and startups alike who are innovating in the healthcare space to provide the solutions necessary for the advancement of healthcare's digital transformation.
Having already operated in the region for a long time, Ingram Micro recently began a large expansion plan towards Central and South America, opening 200 positions in the city of Miami as a base point for its growth in the region.
Ingram Micro Cloud is contributing with about 200 jobs in South Florida, which is expected to double the number in the first half of 2022.
The company's Miami hub will be a bridge to access its operations in Central and South America.
---
Andrea Campos, co-founder, and CEO, Yana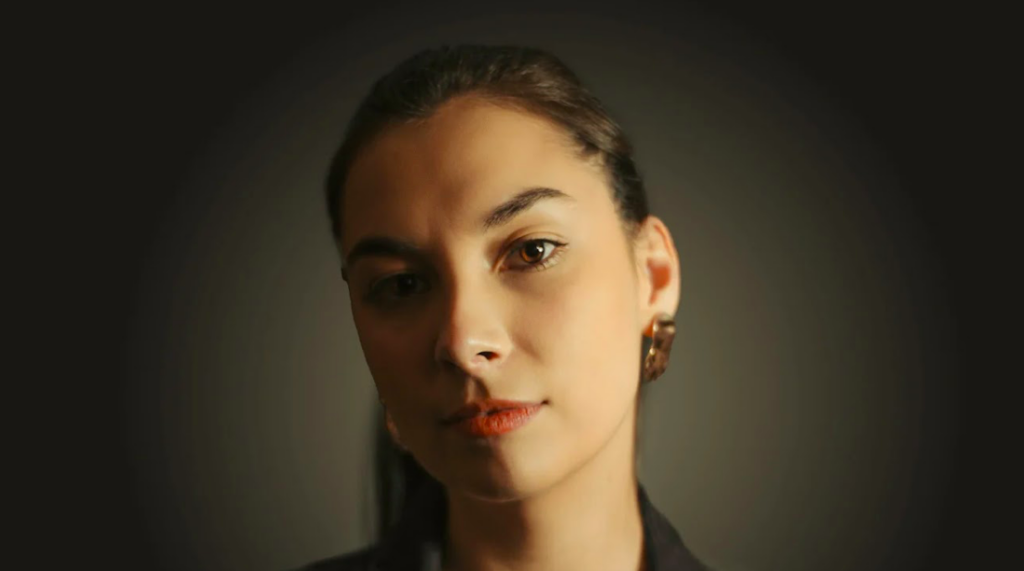 Based in Mexico, Yana went viral on October 10, 2020, when Apple's App Store and Google highlighted the solution for International Mental Health Day and the best app for personal growth.
Since then Yana went from having around 80,000 users to reaching 1 million users in just two weeks.
Today, Yana is about to hit the 5 million-user mark and is also announcing it has raised $1.5 million in funding led by Mexico's ALLVP, which has also invested in the likes of Cornershop, Flink, and Nuvocargo.
---
Flavia Deutsch, co-founder and CEO, Theia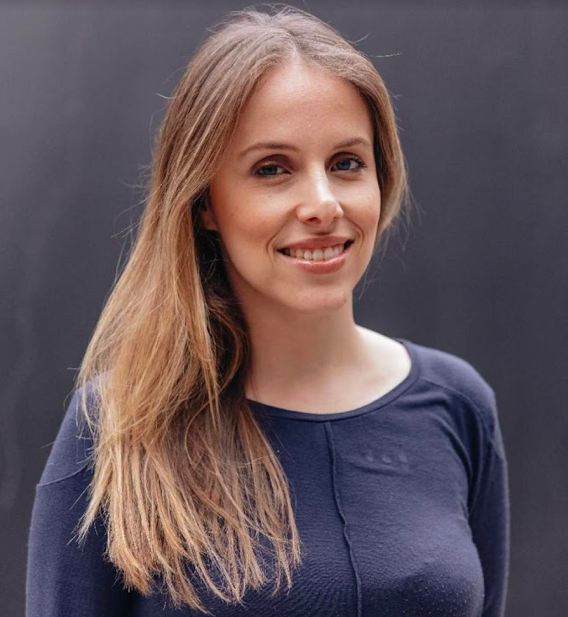 Flavia Deutsch is the co-founder and CEO of Theia, an O2O health service built by and for moms that allows pregnant women or those looking to become pregnant to have access to certified doctors and specialists.
When Theia launched in Brazil in 2019, telemedicine had not yet truly been tested or regulated in the country.
The pandemic of course played a key role in accelerating the digitization of healthcare in Brazil and the rest of the world, increasing reach and accessibility, and reducing costs.
It also accelerated the acceptance of telemedicine by both professionals and patients. The company has raised more than USD $1.7 million to date.
---
Luis Santiago, CEO and Director, PEGASI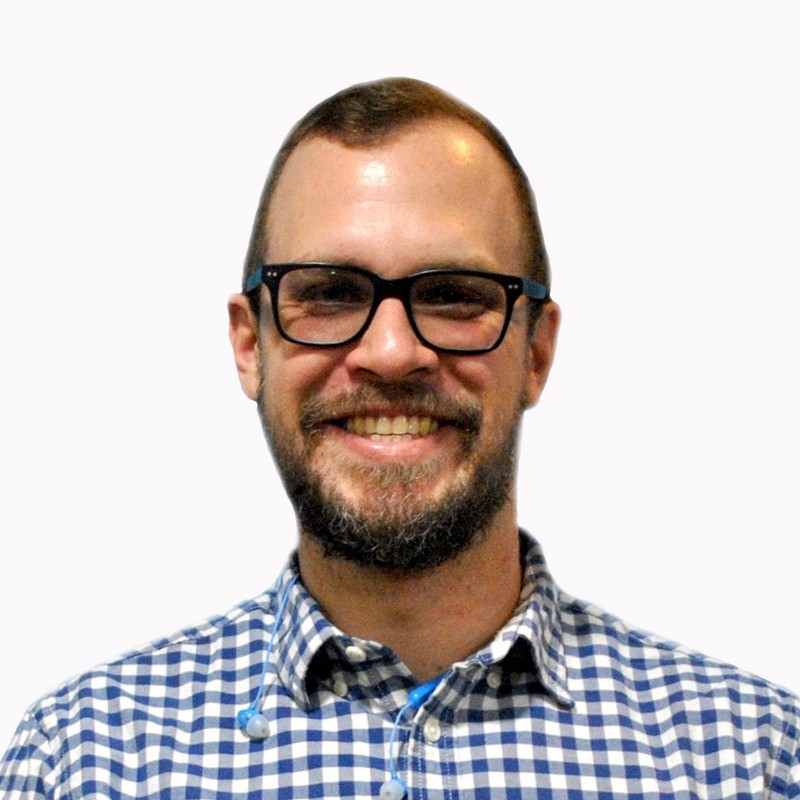 Luis Santiago is the CEO and Director of PEGASI, a Venezuelan startup that is looking to digitize medical data in Latin America.
Santiago is on a mission to assist patients, physicians, and service providers in managing their information in a better way, prioritizing accessibility and security.
Through big data setups, the data is aggregated and anonymized to serve real-time population health monitoring, which is particularly relevant for endemic and epidemic disease tracking.
Recently they've focused their work on reducing the time from cancer suspicion until oncology treatment, through clinical and administrative smart data management.
---
Camilo Naranjo Kairuz, co-founder and CEO, SaludTools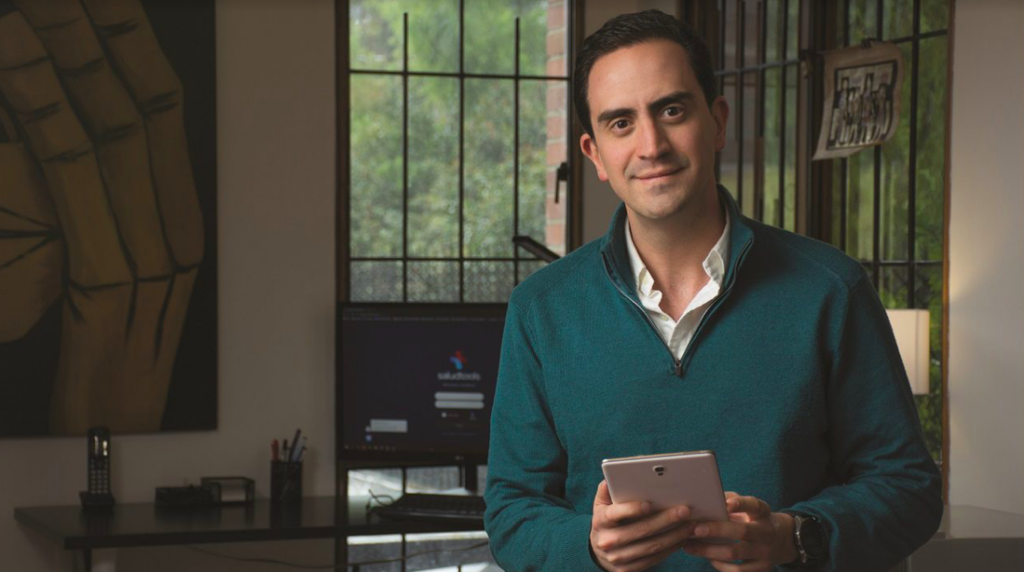 Camilo Naranjo Kairuz is the co-founder and CEO of SaludTools, a leading healthtech SaaS for medical practice management in Latin America that gives doctors and patients a better way to improve medical results and provide the best care for their patients using technology.
With more than 6,500 medical providers, 750,000 patients, and clients in eight countries, the company says it is well-positioned as one of the leading companies in the region.
To date, SaludTools has processed more than 1.5 million telemedicine appointments and has raised USD $650,000 in the pre-seed funding.
The company was included on Forbes' list of the top 25 most resilient companies in Colombia and was also named one of Forbes' top 100 startups in the country.
---
Cristina Duclos, Chief Marketing Growth Officer, dr.Consulta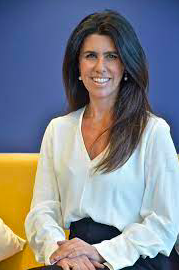 Cristina Duclos is the Chief Marketing Growth Officer of dr.Consulta, Brazil's largest private medical service provider, focused on serving the sector of the population with the least access to healthcare.
The company provides on-demand affordable, high-quality medical exams, consultations, and procedures to uninsured Brazilians.
Since its inception in 2011, the company has opened over 60 clinics and has a network of more than 2,000 doctors offering services in gynecology, cardiology, and dermatology among other areas.
Thus far, the company has raised more than USD $136 million from notable investors like Omidyar, Madrone Capital, and Kaszek Ventures.
Before joining the healthcare startup space, Cristina worked as VP of Strategy and Business at Wunderman, one of the largest marketing and communications agencies in the world.
---
Marta Machado, General Manager, Farmalisto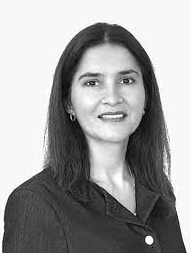 Marta Machado is the General Manager of Farmalisto, a healthtech services provider looking to design programs to control and prevent diseases through a personalized offer through AI and Big Data.
Farmalisto was founded on the principle of helping patients find their medicines and pharma products from their homes at the best price and with all the payment methods available.
Today it has evolved into the healthtech leader for delivering health products in Latin America.
The company is located in Colombia and México and has expanded its services to Peru, Ecuador, and Chile
Farmalisto has also raised more than USD $18 million from global investors such as HBM Healthcare Investments and Morgan Rio.
---
Javier Andres Cardona Mora, co-founder and CEO, 1DOC3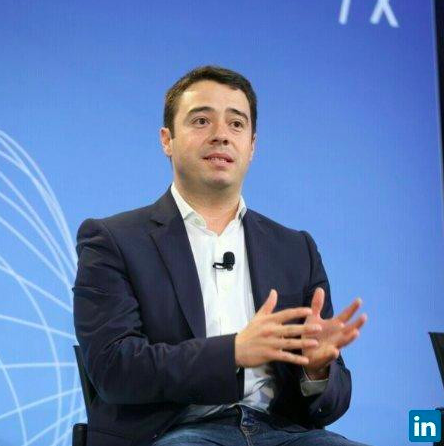 Javier Andres Cardona Mora is the co-founder and CEO of 1DOC3, the telemedicine provider looking to close the loop so patients can get care quickly without having to leave their homes.
1Doc3 reaches customers directly by establishing corporate partnerships where the companies themselves pay for their employees' medical care through the startup's platform.
The company, which is based in Colombia and was founded in 2013 and was a finalist in TechCrunch's Latin American Battlefield in 2018, experienced massive growth in 2020, going from 2,500 to 35,000 consultations per month from February to December 2020.
1Doc3 has raised more than USD $5 million from investors such as Swanhill Capital, Simma Capital, TheVentureCity, EWA capital (previously Mountain Nazca Colombia), and Startup Health.
---
Luis Felipe Rodríguez Besa, CEO & Partner, Cero (YC S21)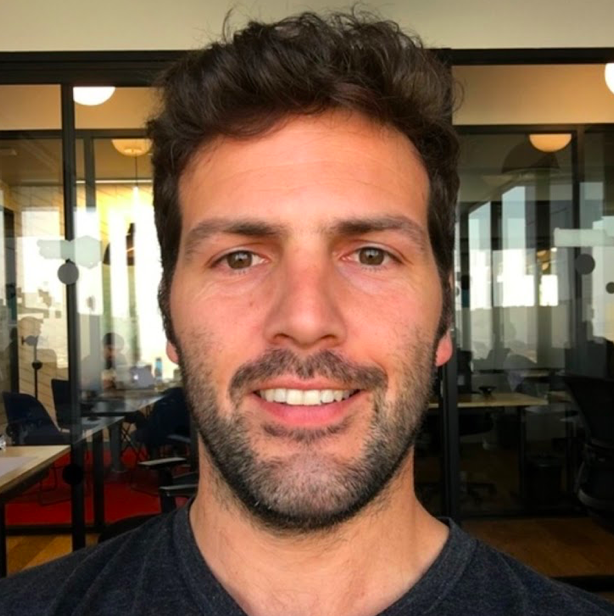 Luis Felipe Rodríguez Besa is the CEO & Partner of Cero (YC S21), a conversational AI company that helps businesses offer a superior customer experience on their customers'​ favorite apps.
In 2013 he founded Deenty/Sonrisas Colectivas where he raised $1 million in venture capital and grew to be the marketplace for dental treatments in Chile.
Luis was named one of Chile's 100 young leaders of the year for his work.
Shortly after, he founded Excedent, a solution for eligibility and payment through API's for medical services.
Connecting over 700 healthcare providers with the top 3 health insurance companies in Chile.
---
Dolmarie Mendez, Co-Founder, Abartys Health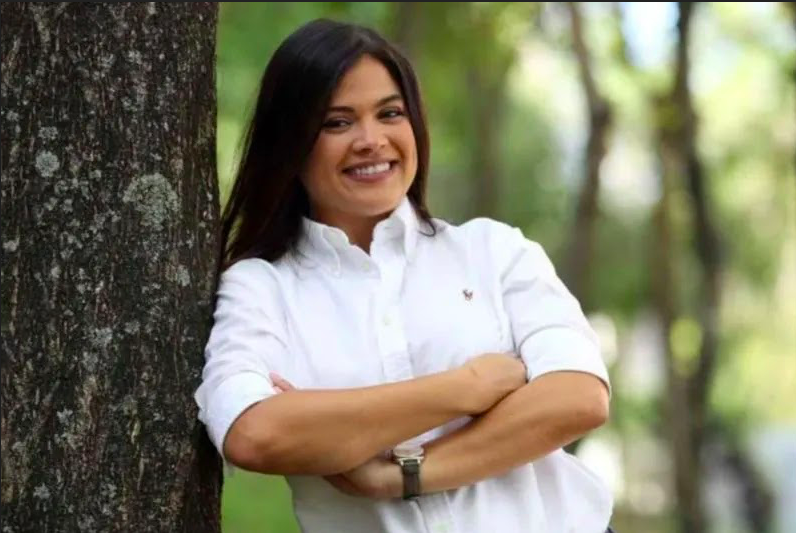 Dolmarie Mendez is the co-founder of Abartys Health, a Puerto Rican company focused on solving the global healthcare crisis by using a centralized data hub that allows medical record portability, universal patient identification, and one-click administrative solutions for doctors. 
Abartys Health provides simple, smart and secure healthcare data management solutions for life sciences companies, doctors, ealth plans and patients.
With assistance in Latin America and the United States, the company has processed and made available over 15 million medical records, and counts over 12,000 active providers including doctors, hospitals, labs, and other providers that are using the system daily to keep their credentials and documents up-to-date.o
---
Mariano García-Valiño, founder and CEO, Axenya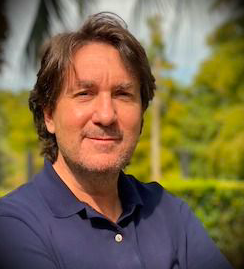 Mariano García-Valiño is the founder and CEO of Axenya, a digital health platform company that empowers Latin-American physicians and patients to plug into the future of medicine.
The company provides state-of-the-art software and hardware that expand the physicians' toolboxes, enhance the efficiency of healthcare delivery and make medicine more personalized and precise.
The goal of Axenya is to enable better care, drive measurable outcomes and enrich the doctor-patient relationship in innovative, profound and meaningful ways.
From Argentina and currently residing in Uruguay, Mariano has led numerous M&A deals, licensed some four dozen innovative molecules, raised over half a billion dollars in capital and led one of the largest healthcare IPOs in Latin America's history.
He has over 25 years of experience in biotech, med-tech and digital health in the US, European and Latin American markets.
---
Julián Ríos Cantú, co-founder and CEO, Eva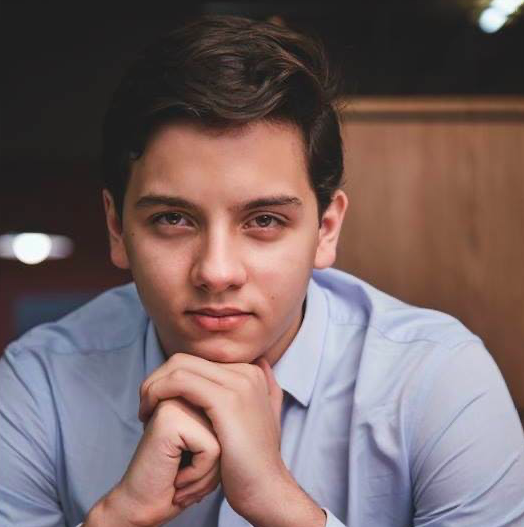 Julián Ríos Cantú is the 19-year-old co-founder and CEO of Eva, a Mexican company that creates platforms that make radiology-based diagnosis more precise to significantly increase the productivity of radiologists.
Eva aims to become the world's principal provider of digital medical solutions.
In 2018 Eva was named one of the 30 most promising businesses by Forbes Magazine and, in 2019, INC Magazine named Eva as one of the 50 companies changing the world. In 2021 Eva was awarded two Cannes Lions Awards.
Eva has raised more than USD $12 million in venture capital from Y Combinator, KaszeK Ventures, Khosla VC, Hummingbird VC, and from notable angel investors such as Ashton Kutcher, Tony Robbins, Jessica Livingston, and Paul Buchheit.
---
Javier Leyton Ensignia, co-founder, HealthChain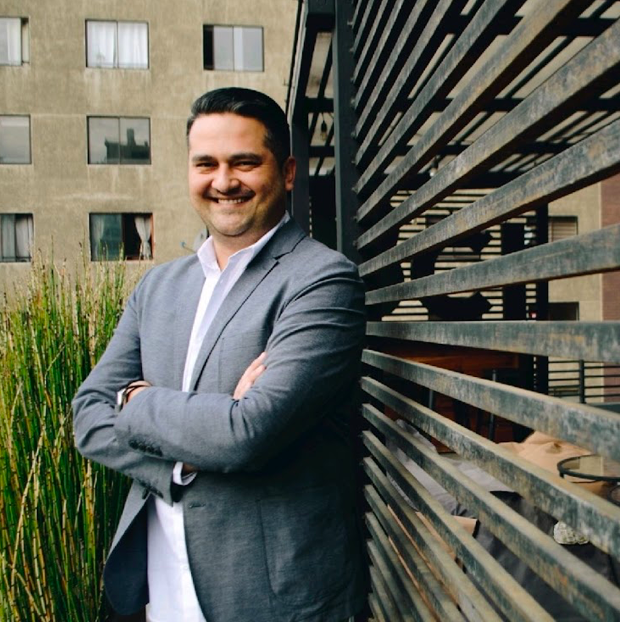 Javier Leyton Ensignia is the founder of HealthChain, the chilean decentralized blockchain network for health, which creates an ecosystem for faster, safer, and easier access to medical data.
"One key challenge that healthcare sistems are facing is data fragmentation on pacients health information through different entities and organizations in the health ecosystem. Considering the large quantity of information generated on COVID, and thinking on improving the patients attention and care, Healthchain has developed a network that uses IB; Blockchain and is based on IBM Cloud" experessed Javier Leyton on Cointelegraph
HealthChain connect health providers, insurance companies and buyers with patients data, allowing the administrative and clinical exchange from a secure access point.
Based in Santiago, Chile, HealthChain works as an API to build solutions in the industry focusing on accelerating payments and reimbursements processes, universal information safety, and electronic prescriptions.
---
Javier Okhuysen, co-founder and chairman, Salauno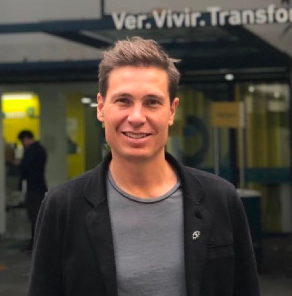 Javier Okhuysen is the co-founder and Chairman of Salauno, an ophthalmology system that works with innovative medical and engineering processes to help reduce the backlog of eye care services.
With the support of World Bank (IFC) and Adobe Capital, Saluno builds cost-effective solutions in partnerships with governments, NGOs and private institutions to alleviate eye care access problems.
In January 2013, Salauno became the most productive cataract hospital in Mexico showing levels of quality and world-class efficiencies with ISO-9001 and Ministry of Health certifications.
In May 2014, they won the National Entrepreneur Award and in 2012 "Entrepreneur of the Year"​ of CNN/Expansion. Right now, they have expanded their health offering to more integral services throughout more than 20 ophthalmology clinics and over 70 physicians and certified specialists.
---
Disclosure: This article mentions a client of an Espacio portfolio company.