On Friday, July 26, thousands of people took to the streets across Colombia and in cities worldwide to protest against the violence towards social leaders and human rights defenders taking place in the country.
In Medellín, demonstrators began protesting at Parque San Antonio in the city center. From there, the march continued along the Avenida Oriental and up to Parque Bicentinario, home to the city's Casa de la Memoria museum.
Antioquia is one of the departments that has been deemed "at risk" by the government-implemented Opportune Action Plan (PAO) to protect social leaders, human rights defenders, community leaders and journalists. According to Caracol News, 73 social leaders have been assassinated since 2016, and have received well over a thousand attacks and threats against their lives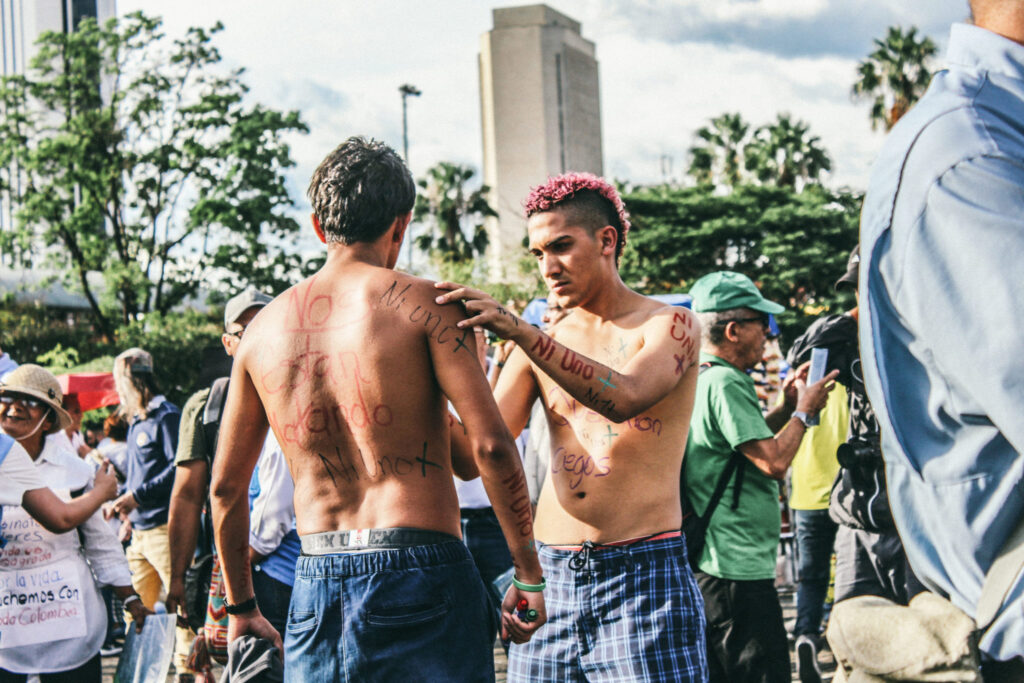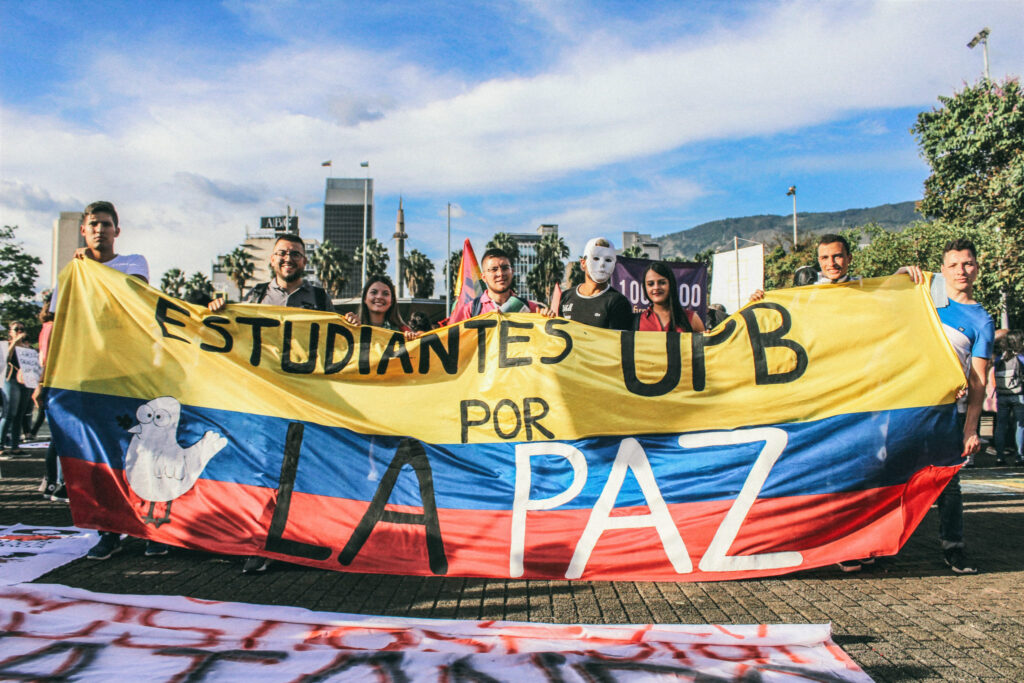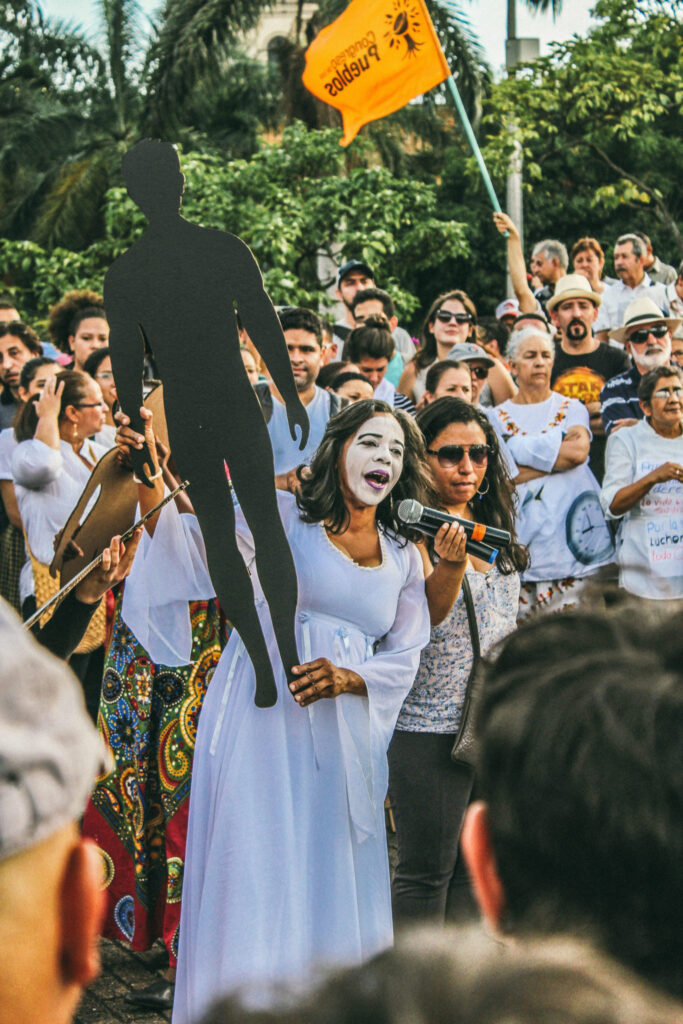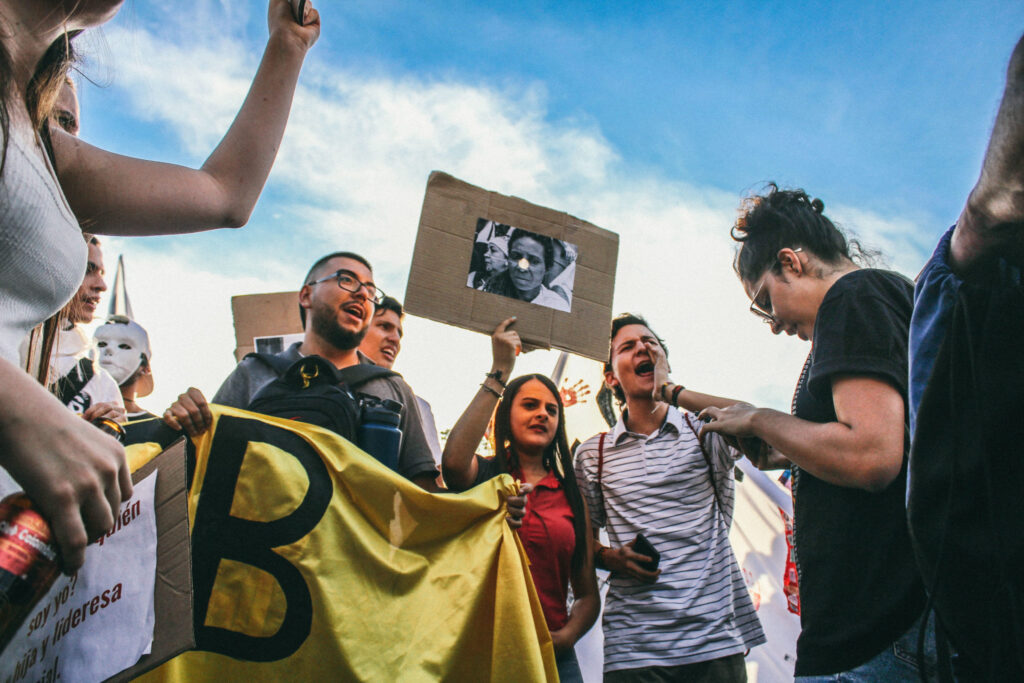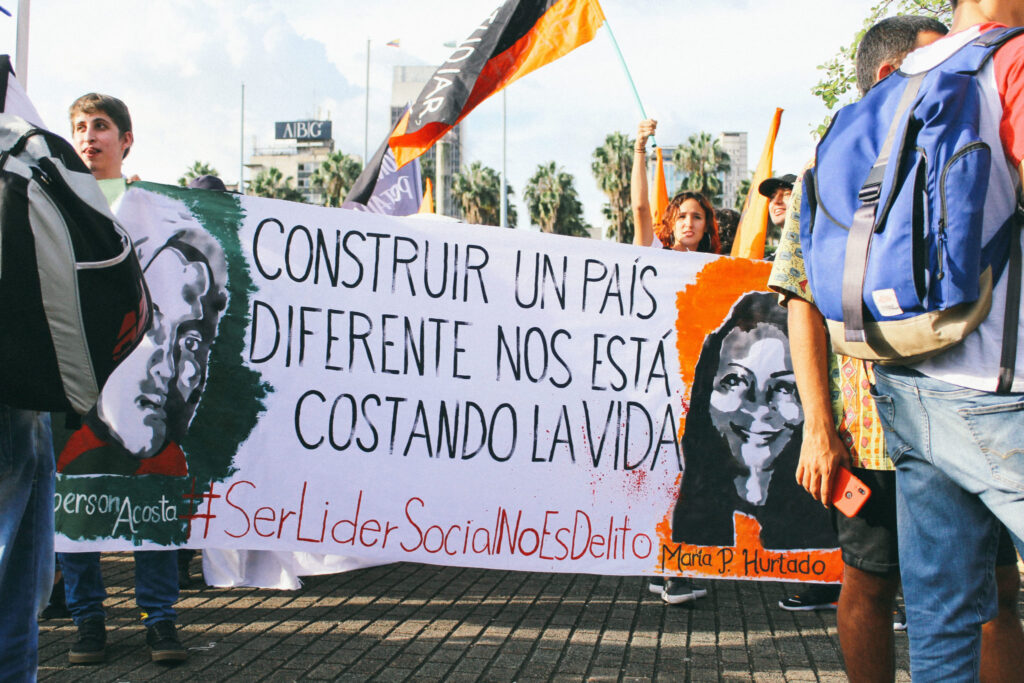 As the ground trembled with jumping groups of protesters chanting "fight fight fight, don't stop fighting!" one man — who preferred to remain anonymous — spoke to Latin America Reports.
"I'm here because I'm worried that they are killing people," said the 60-year old social sciences teacher, originally from the municipality of Titiribí. "We all have the right to live," he added.
Describing the governmental response to the crisis as "weak," the teacher claimed that the situation had been addressed with "ambivalence, little clarity and not enough force," by President Iván Duque's government. Despite the measures it has put in place, figures from local NGO Indepaz indicate that 623 social leaders and human rights defenders have been assassinated in Colombia since the signing of the peace accord in November 2016.