Horasis, a Swiss think tank which gathers heads of state, ministers, as well as business and civil society leaders to discuss some of the world's most pressing issues, is holding its eighth annual Asia Meeting in Binh Duong, Vietnam on December 3-4.
Among the invited delegates is Charles Tang, President of the Brazil-China Chamber of Commerce, which aims to help grow business relations between the second and 11th largest economies. 
Tang will be on a plenary panel about "Asia driving the world's economic transformation," according to the conference's programme.
Other speakers on the panel include Kobsak Chutikul, Advisor, Senate Foreign Relations Committee of Thailand; Murat Seitnepesov, Chairman, Integral Group in Switzerland; Van Dang, Chief Executive Officer of Savvycom, from Vietnam; and Alejandro Reyes, a Professor at the University of Hong Kong, who will be chairing the panel.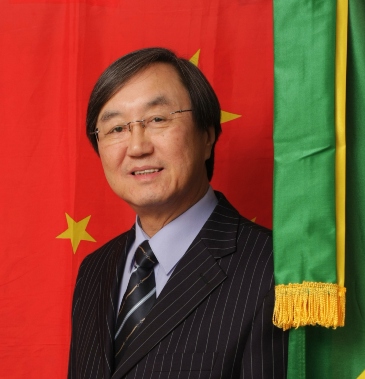 Back in April, Brazilian President Luiz Inácio Lula da Silva visited China in an effort to reinitiate trade with the economic giant after his predecessor, former President Jair Bolsonaro, cooled relations with China during his administration.
Lula also used the visit at the time to draw attention to the war in Ukraine, encouraging other countries to come together to promote peace talks.
Brazil sends most of its exports to China, including raw materials such as iron ore and crude oil, as well agricultural products such as soybeans.
The South American nation also has ties to the Association of Southeast Asian Nations (ASEAN), and last year was named a Sectoral Dialogue Partner to ASEAN — meaning that the country can hold high-level talks with ASEAN members regarding specific "issue areas," according to the ASEAN guidelines. 
Trade between Brazil and ASEAN countries hit USD $35.5 billion in 2022. (As a comparison, in 2022, Brazil exported over USD $89 billion of goods to China, its biggest trade partner).