Cali, Colombia — Anyone who has given too much water —or too little— to a house plant knows that the amount and timing of adding water is critical to keeping plants healthy, and the challenge is even greater when dealing with a thirsty crop like the Hass avocado.
Researchers from the Faculty of Engineering at Universidad del Valle (Univalle) have developed an application that integrates a wealth of crop, soil and climate data to give Hass avocado growers, even small growers, a simple tool for precise irrigation management.
Professor Edwin Erazo, from Univalle's School of Natural Resources and Environmental Engineering (EIDENAR) and lead author of the scientific publication "Advances in Hass avocado irrigation scheduling under a digital agriculture approach" explained that today most Hass avocado growers are applying a constant amount of water to their crops, without precisely scheduling the timing of irrigation."The IS-SAR application, developed as part of my doctoral thesis, can recommend to farmers, even small growers, when and how much irrigation water to apply," Prof. Erazo said, adding that they found that Hass avocado responds positively to precise irrigation applications.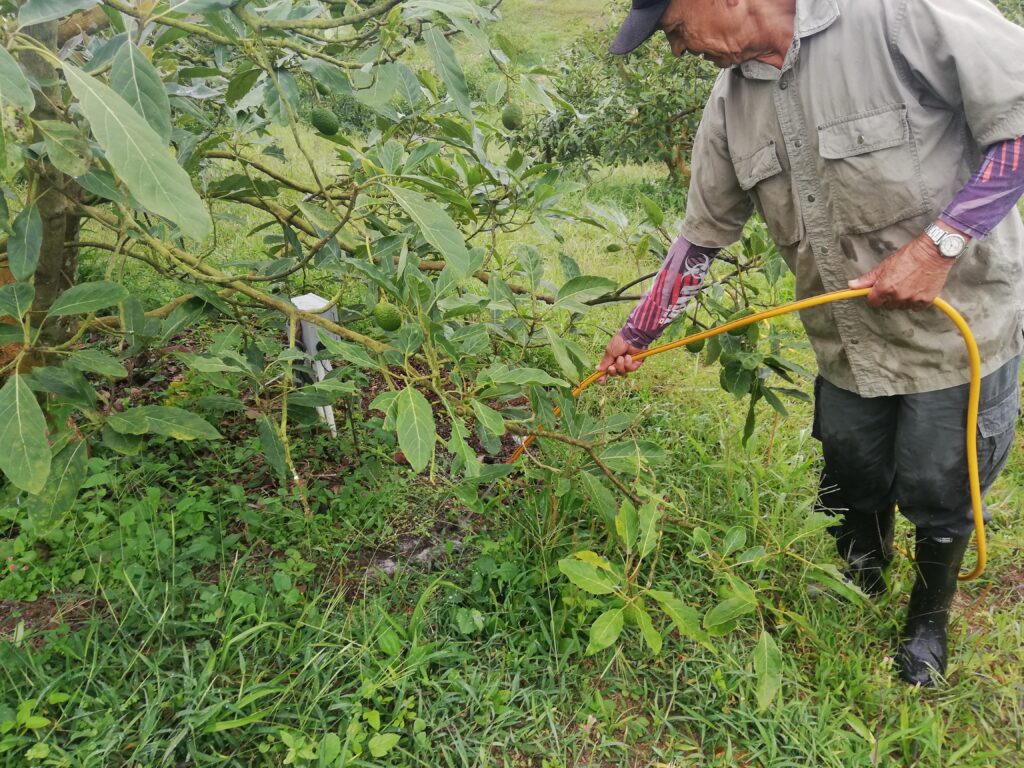 The Green Gold
Colombian avocado exports during the period from 2015 to September 2022 totaled $725.8 million US dollars and 366,582.1 net tons, according to a report by the National Association of Foreign Trade (Analdex).
"With respect to Hass avocados, Colombia has great environmental and geographical advantages," said Professor Erazo, explaining that the ability to produce year-round crops and its location between Asia, North America and Europe greatly favors the export of the fruit from Colombia.
Unfortunately in many cases, the rapid growth of the crop in Colombia called "Green Gold" could result in high pressure on natural resources (specifically water).
Professor Erazo, explained that in the first agricultural revolutions humans went from being harvesters to establishing permanent crops; then we drove increased food production with fertilizers, mechanization and varietal improvement; and then we used electronics and GPS to do precision agriculture.
"Today we are in the era of digital agriculture or agriculture 4.0, where we can collect data from drones, proximate and satellite sensors, and integrate and process this data through artificial intelligence, in real time," Professor Erazo said.
Read more about agricultural research at Univalle: Autonomous Greenhouses Can Be Run Remotely, Thanks to Regional Researchers
Professor Erazo and colleagues from the Research Group on Integrated Water Resource Management for Agricultural Development and Food Security through Irrigated Agriculture (REGAR) installed sensors in the soil; monitored avocado tree variables; processed satellite and climate data to adjust a computational model that underpins the IS-SAR web application, which Hass avocado farmers in Valle del Cauca can access from their phones.
"Using the tools of digital agriculture, I believe it is possible that Hass avocado cultivation can be sustainable in Colombia," said Professor Erazo.
Joaquín Guillermo Ramírez Gil, assistant professor and researcher at the National University of Colombia (UNAL) and one of the co-authors of the scientific publication said that it is important to state that these tools are not only for large producers.
"We seek the democratization of technology, where any producer regardless of their economic status and size of their production system can be a user of these technological tools," said Professor Ramirez.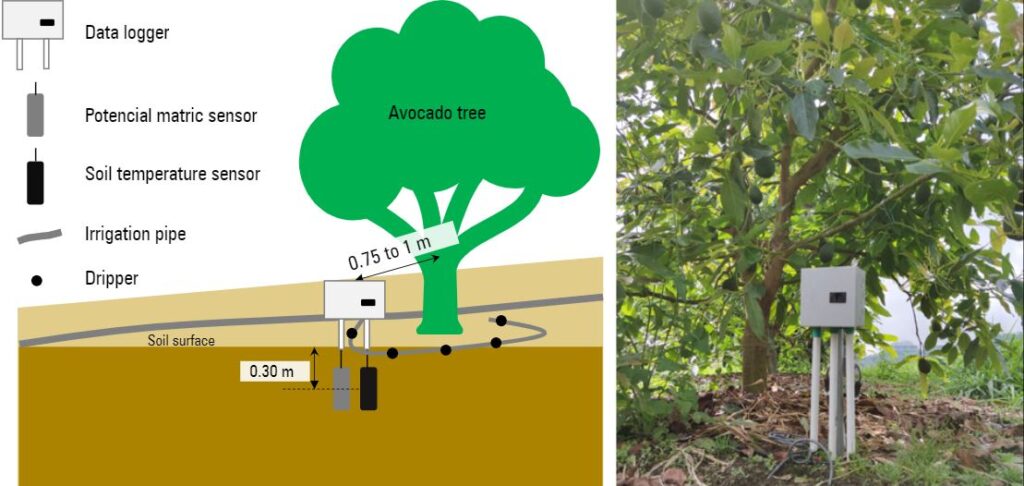 A Brighter Future
Today, the application is still active and free for use by any farmer in the Cauca Valley within the Hass avocado growing area.
Andrés Fernando Echeverri Sánchez, full professor at Univalle, co-author of the scientific publication and Director of the Academic Program of Agricultural Engineering, said now the IS-SAR application is easy to use and relatively inexpensive to expand the technology to other crops in the department of Valle del Cauca.
"This year we presented a proposal to apply this technology to four more crops: passion fruit, papaya, grapes and corn," said Professor Echeverri; also, they want to improve the accuracy of soil maps, to the point that the application can adjust for changes in soils within the same lot, added Professor Echeverri.
Professor Ramirez of UNAL commented or affirmed that there are also benefits for collaborators.
"Thanks to this collaboration we have been able to generate a working group, which has resulted in research and training work with a high degree of academic and educational impact, and we also hope to be able to impact the productive sector," said Professor RamÍrez, adding that links between universities allow the generation of interdisciplinary work teams with a broad vision of the country's problems.
"From active and effective work and cooperation alliances, great contributions can be made to the scientific community both at the national and international level, as well as to the productive sector, in this particular case the avocado sector," Professor Ramirez said.
This article originally appeared on the Faculty of Engineering (Universidad del Valle) website here and was reproduced with permission. It is authored by Andrew James (NCC/Univalle).