In the past, the Latin America (LatAm) region has struggled to enter the digital economy, sticking to cash as the primary payment method. Cash has a firm grip on transactions and still accounts for 58% of retail spending, with around 70% of the region's population unbanked or underbanked.
But a technological transformation is afoot, and with digital devices becoming more accessible by the day, the digital economy is growing in prominence for the region. This trend became evident when 13 million people across LatAm made an online transaction for the first time at the beginning of the pandemic.
The Latin American population's newly acquired access to digital payments caused e-commerce in the region to increase by 36.7% ($85 billion). Since this increase, online shopping has grown in importance – transforming digital marketplaces in Latin America and, in turn, changing the culture's relationship with money and spending.
Financial technology (FinTech) companies combining disruptive technology and business strategies to reform the financial industry in LatAm have made this paradigm shift possible. Let's look at why FinTech is so vital to the Latin American region and how companies in this space are helping the region enter the global digital economy.
Building a Stable Foundation
Latin America is still defined as an emerging market, which means that it does not have some of the financial fundamentals that developed countries have. One of the biggest problems in the region is that a large portion of the population is either directly affected by poverty or at risk of poverty. Because these populations are often unbanked or underbanked, they cannot access savings, credits, or the digital economy. This, in return, exacerbates their vulnerability in times of crisis, such as globally rising inflation.
Now, observing their countries' problems, fintech companies have turned lemons into lemonade and helped patch significant economic disparities with technological innovation. In fact, according to an article by Forbes entitled, "FinTech Is Driving Financial Inclusion In Latin America," access to credit and eCommerce infrastructure are two critical drivers in broadening financial access to underserved populations in LatAm.
With internet access essential to economic mobility in a digital world, getting the populace on the digital interface is an undisputable first step. In LatAm, this movement is well on its way thanks to the high-speed adoption of smartphones across the region. Smartphone connections in the region reached 500 million at the end of 2021, clocking in at a staggering adoption rate of 74%. This trend is also projected to continue consistently, with another 100 million smartphone connections predicted to occur in the next four years.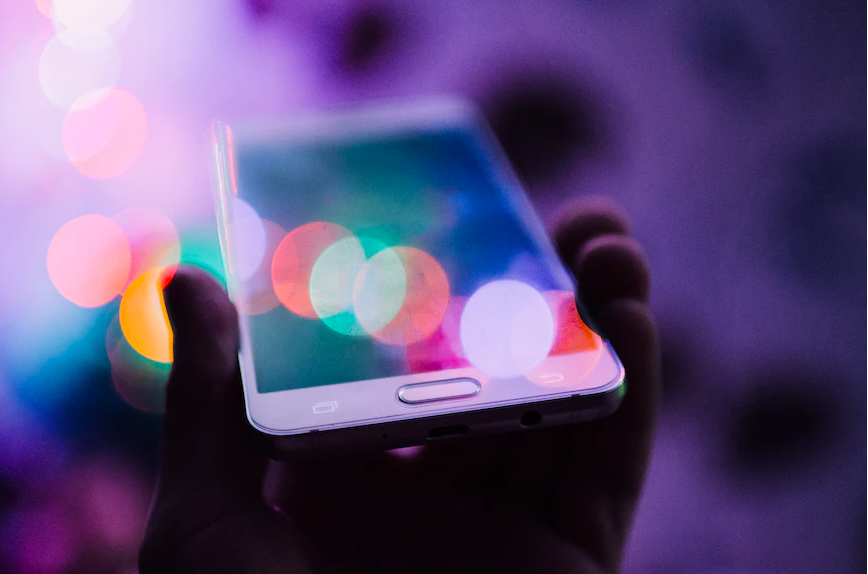 Accessibility to the online world creates new markets where companies can provide solutions through digital devices. It was found that mobile payments and compromising payment tools like digital wallets positively impacted GDP growth and employment. Furthermore, digital investments were conducive to GDP growth rates, while digital banking accelerated employment growth.
FinTech startups, in particular, can work to help populations use their new connection as a means to secure their finances in the modern-day, which in turn helps to build more stable economies in developing regions.
Economic Resilience
Innovation in FinTech is vital for the region as things rapidly change and people start to broaden the ways they participate within their local and international economies. With FinTech companies doubling in LatAm in three years, it is clear that the industry is playing a big part in fostering new connections between people, technology, and their money.
One way new financial relationships in LatAm are being established is through traditional banks partnering with FinTechs—building pathways from the conventional means of money to more modern, inclusive, and digital ones.
One bright example is Mexico's Clip, which draws many comparisons to Square in the US, and has developed a card reader that enables users to accept credit card payments through their smartphones and tablets. Another is RecargaPay, Brazil's leading mobile payment platform for everyday purchases. This application lets users top up their phone credit via mobile, pay their utility bills, and send money to friends and family, removing the hassle of queuing to make these transfers in person.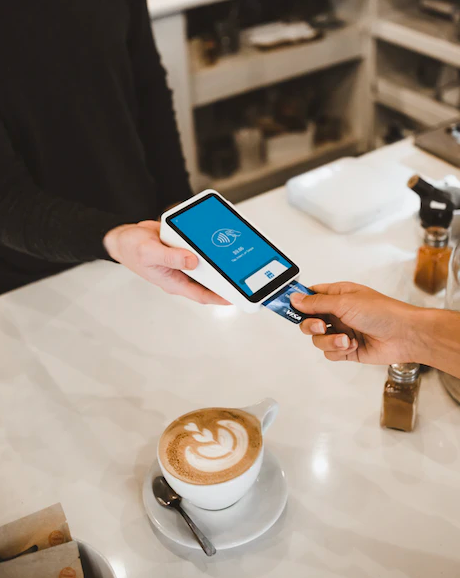 Open banking is another way financial inclusion garners traction in LatAm. As more banks open their APIs to third-party developers, digital banking innovation accelerates, and the population is keen on the shift. Experimentations with CBDCs (Central Bank Digital Currencies) and crypto payments are being adopted across different LatAm countries, with the acceptance of web3 and cryptocurrencies comparatively higher in the region than in other areas of the world.
Clearly, FinTech is making a notably positive impact on Latin America as it looks to get its footing in the international digital economy. In fact, a new study that looked at 86 economies worldwide to evaluate the impact of FinTech ecosystems on economic resilience proves it.
Using GDP growth and unemployment rate as measures for economic resilience, the study found that regions with more advanced FinTech development experienced a faster rebound in GDP growth rate and recorded stronger employment recovery during the pandemic or in times of crisis (such as the current global inflation).
Tapping Into a Promising Market
With FinTech companies finding ways to assist underserved populations better, new business opportunities are opening up in the LatAm market.
The region's startup scene boasted nearly 50 unicorns as of 2022, with many of these businesses only born in the past few years. Digital spending has also increased 10-fold, with two of the region's largest and quickest-growing economies, Colombia and Brazil, demonstrating huge gains in online commerce. In Brazil, post-pandemic online shopping spending was estimated at 60%, while in Colombia, it accounted for 57% of all retail purchases.
Funding has followed this business growth as, according to World of Finance in 2021, "venture capital investment in Latin American tech has been growing steadily over the past five years, doubling annually since 2016." This has made investment movement within the region's VC landscape promising, despite the current funding slowdown.
As startups sprout up all over the continent and investment continues, key measures will need to be taken to ensure the region maintains sustainable growth. LatAm's spirit for innovation is excellent fuel, but for startups to survive this nuanced time—more than willingness will be necessary.
"Startups have to show their path to profitability," says Diego Noriega, Managing Partner at Newtopia VC, a venture capital firm based out of Argentina. "It doesn't always have to be immediate, but investors prefer startups that have done their homework in making their company robust and know how to scale themselves."
Newtopia is a hands-on VC firm that helps to connect startups from either side of the growth spectrum. One of the most active venture capital firms in LatAm, the company seeks to help entrepreneurs as they build their ideas into ventures—something vital in the region's quickly evolving conditions. Newtopia offers a hands-on mentorship model that guides startups through the initial vulnerable stages, helping them to scale confidently.

"Early-stage growth is vital. Without this, it's impossible to achieve growth in the later stages," says Noriega. "At Newtopia, we aim to help build startup-to-startup relationships to create healthier local, and thereby regional, ecosystems."
FinTech For The Future
The more LatAm startups can continue to build bridges over the socio-economic fault lines, the more they can catalyze financial freedom, which by proxy bolsters the digital economy—local or international. This makes stakeholders in VC critical to ensure that these young companies can get off the ground to provide new ways for the region to participate in the marketplace.
Each semester, Newtopia accepts 10-15 startups for a 10-week program that helps to incubate their growth—filled with content and advice to help teams take their startups to the next level. The program aims to share knowledge, channel smart money, and enhance experiences for early-stage startups. Afterward, the entrepreneurs get an opportunity to participate in a Limited Partner (LP) Day, where they pitch to Newtopia´s team, LPs, and investors from top VCs in the US.
The VC's current focus is to help startups in their portfolio reach Series A. Of the 52 startups in their portfolio, they support startups across industries such as Crypto, web3, Fintechs, Agtech, Foodtech, HealthTech, SaaS, and other Tech (Sports, HR, Advertising, Marketplaces, eCommerce, Logistics).
Despite turbulent times and conflicting local political climates, one thing can be said for sure: LatAm and its business sector have an extreme capacity for resilience. VCs such as Newtopia that invest in the region's FinTech sphere have demonstrated that by working together to patch existing disparities, the region can not only be a part of the global digital economy but is in a strategic position to lead the digital banking revolution for the future.
Disclosure: This article mentions a client of an Espacio portfolio company.